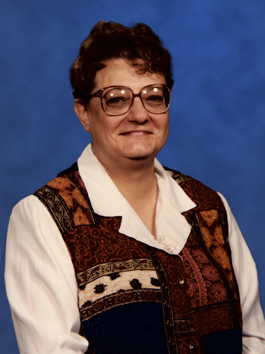 It is with deep sorrow and much love we mourn the passing of Bonnie Louise Kazmerik, aged 69 years of Moose Jaw, SK on Sunday, April 3rd, 2022 at the age of 69 years old.
She was predeceased by her son, Michael Kazmerik; sister, Corinne (Lyall) Belsher; sister-in-law, Cindy Roberts; and parents, Mike and Mary Mazur.  Bonnie is survived by her son, Richard (Leah) Kazmerik; sisters, Lana Fennuik and Maryanne (Les) Tomso; brother-in-law, Tim Roberts; nephews: Colin and Ryan Belsher, Lee and Kelly Fennuik, Brandon and Trevor Roberts; and niece Nicole Belsher.
Bonnie loved nothing more than being with her family and having coffee with her friends.  She enjoyed beadwork, coloring and was passionate about books.  Bonnie worked in libraries all her life, organizing and maintaining them, helping to display her passion.  Like her mother, Bonnie enjoyed planting and tending flower gardens each year.  Most of all Bonnie was a supportive ear for anyone who needed to talk and would then give her advice from all the years of taking care of others.
The family would like to thank the staff of Providence Place for their care and compassion while Bonnie was a resident there.
A Celebration of Bonnie's Life will be held on Wednesday, April 13th, 2022 at 1:00 p.m. in the Harvey Room at Moose Jaw Funeral Home.  Interment will follow in Rosedale Cemetery with Celebrant Dave Foley officiating.  In lieu of flowers, donations in Bonnie's name may be made to a charity of one's choice.  Arrangements are entrusted to Moose Jaw Funeral Home, 268 Mulberry Lane.  Andrew Pratt Funeral Director 306-693-4550