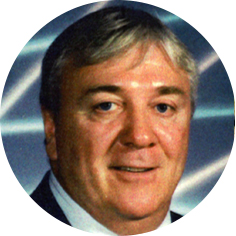 It is with sadness that the family of Dale Edwin Jackman announce his passing on Saturday, January 9th, 2021 at the age of 83 years.  Dale was born on January 23rd, 1937.  He was predeceased by his parents, Albert and Martha Jackman; brother, Rob; and brother-in-law, Bob Ireland.  Dale is survived by his sister, Marjorie Ireland; sister-in-law, Marlene Jackman; sister, Carol (Colin) Bouvier; as well as many nieces and nephews.  
Dale was a retired school teacher who had taught school for 29 years in Alberta and Saskatchewan.  He graduated from the University of Regina with a Bachelor of Arts and a Bachelor of Education.  He was an active life-long member of the CCF/NDP, serving on provincial and federal executives of the local riding associations in various capacities.  Dale was a regular attendee of provincial and federal party conventions.  He could always be counted on to volunteer during provincial and federal elections and during his lifetime, spent many hours doing so.  He was a member and served on the executive of a number of progressive organizations including the local branch of the Council of Canadians, Amnesty International and the Moose Jaw Health Coalition and Moose Jaw Peace Coalition.  Dale was on the Board of Directors of the Moose Jaw and District Food Bank.  At Festival of Words, he introduced authors.  Dale was active in the Saint Joseph Parish Social Committee, especially in immigrant sponsorship and support.  Every year he filled his trunk with school supplies for students needing help.  He took annual trips to Vancouver to serve Christmas dinners to the homeless and on trips to Cuba with a large suitcase of school and medical supplies.
Dale was especially proud of his nieces Denise, Desiree and Barb who operated schools of dance and he would always attend their recitals.  He followed his father's example in his love of gardening and flowers.  In loving memory of his mother, he annually presented a scholarship to a Vanier grad student.
Heartfelt thanks to the management and staff of Providence Place for the excellent care is extended by the Jackman family.  Thanks is also extended to Wanda Campbell, Gloria Chartier and Dale Holmberg who attended to his care, as well as to many other life-long friends for their kindnesses.   
A Graveside Service will be held on Friday, November 5th, 2021 at 2:00 p.m. in Rosedale Cemetery with Father George Thattuparampil officiating.  In lieu of flowers, donations in Dale's name may be made to the Moose Jaw Food Bank, 306 Fairford St W, Moose Jaw, SK S6H 1V3.
A quote from a tribute as "Citizen of the Year":  Dale Jackman understood that no man is an island and the links provided by active participation in the community serve to create a compassionate and stable society.
Arrangements are entrusted to Moose Jaw Funeral Home, 268 Mulberry Lane.  Andrew Pratt Funeral Director 306-693-4550