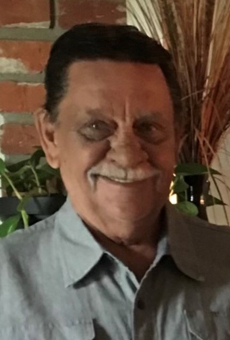 It is with sadness that we announce the passing of Donald James Inglis after a lengthy illness, on Wednesday, June 16th, 2021 at the age of 72 years.  Don was born in Brandon, Manitoba   He was a member of both the Royal Canadian Legion and the Brandon Club, where he formed many lifelong friendships, especially those formed while playing on the Brandon Club Men's Softball team.  He enjoyed playing many sports but especially ball, golfing, and fishing.  Don moved with his family to Winnipeg, MB for a short stay before they settled in Moose Jaw, SK, where he lived until his passing.  
He was predeceased by his parents, Roy and Dorothy Inglis; father-in-law, George Third; mother-in-law, Margaret Sanderson; brother-in-law, Leo Houle; and nephew, Leon Houle.  Don is survived by his wife, Patty; children: Kylie, Travis (Kayla), and Megan (Travis "Dougie"); grandchildren: Emileigh, Claira and Grayce; siblings: Raymond, Garth (Debbie), Fay Houle, and Sharon (Murray) Richardson; brothers-in-law: Bob Third, Gerry (Dianne) Third, and Scott (Kelly) Third; as well as numerous nieces and nephews.  A special nod to Don's nephew Tim Inglis who spent countless hours golfing and just generally hanging out with his Uncle Don.  
The family would like to thank Dr. Haver for his excellent care and compassion, the many staff members at the Dr. F.H. Wigmore Regional Hospital, and the staff of both Home Care and the Palliative Care Unit.  Thank you also to Tracey and Wanda for the countless hours they spent caring for Don.  
In keeping with Don's wishes, a Private Family Service will be held.  As an expression of sympathy, donations in Don's name may be made to the Moose Jaw Health Foundation, 55 Diefenbaker Drive, Moose Jaw, SK S6J 0C2, or to the Moose Jaw Humane Society, P.O. Box 1658, Moose Jaw, SK S6H 7K7.  Arrangements are entrusted to Moose Jaw Funeral Home, 268 Mulberry Lane.  Todd Sjoberg, Funeral Director 306-693-4550