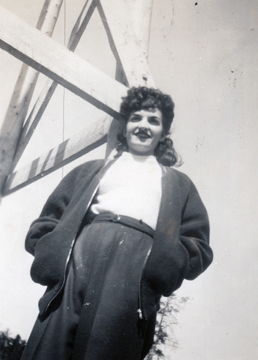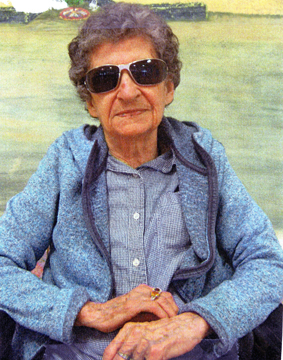 OLGA HUNTER (née: Danyluk)
September 3rd, 1925 – February 15th, 2023
You can cry because she's gone,
or smile because she lived.
You can live a life of anger and regret,
or open your eyes, live, love and go on.
Olga Hunter (née: Danyluk), aged 97 years of Moose Jaw, SK passed away on Wednesday, February 15th, 2023.  
Olga was the youngest of 5 children born to John and Anna Danyluk.  She had a happy childhood growing up in Rennie, Manitoba and, as a teen, working at her father's gas station when she wasn't at school at St. Boniface Convent.  She always loved music and learned to play the accordion, and eventually joined a band where she sang and played.
Olga married Ted Allyn Hunter in 1950 and together they had 5 children.  Ted passed away in 1984.  Olga enjoyed travelling with her sister Margaret and her husband Ren.  She had a memorable trip with JoAnne to New Orleans.  Olga was an amazingly strong woman who survived a burst aneurysm that nearly killed her, strokes in her eyes, macular degeneration, and glaucoma that left her totally blind.  But she continued to live on her own for quite a few years before going to live at Chateau St. Michaels, then to Extendicare for 4 years where she received such loving care.  We sure will miss her.
Olga is survived by her children: Shelley (Randy), Sharon, Richard (Dawn), JoAnne (Len), and Doug; 5 grandchildren and 8 great-grandchildren.  
In keeping with Olga's wishes, a Private Family Service will be held at a later date.  Arrangements are entrusted to Moose Jaw Funeral Home, 268 Mulberry Lane.  Andrew Pratt Funeral Director 306-693-4550