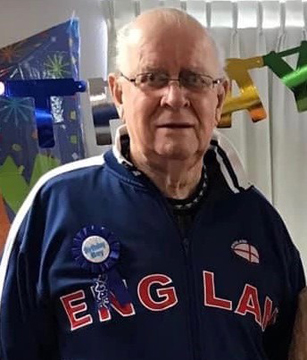 William ("Bill") Arthur Hodgson
William ("Bill") Arthur Hodgson, passed away at 1:40 am, Saturday, July 9th, 2022, at the Dr. F.H.  Wigmore Regional Hospital in Moose Jaw. He'd contracted Covid and recovered from it, but the long stay in a hospital bed gravely weakened him.
Bill is survived by his daughter, Heather (Béla), his sons Billy (Eva), and Dean (Shirlea-Ann), and three grandchildren: Adelle Crowe, Joseph & Jaimee Hodgson. He was predeceased by his wife, Christine Wilna ("Willy") Hodgson, in 2003, and his daughter Fern, in 2020. 
Heather spent most of his last day with him; his sons, Billy & Dean, and their families, were with him that evening, and into the early morning when he passed away. Bill was almost never without his children by his side during these last difficult months and he was hugely grateful for their care and attention, and felt the full force of their love and devotion. He reciprocated that love and told them so.
Bill was predeceased long ago by his father, William, and his mother, Bella; his brothers John ('87), Brian ('87), Peter ('94), Tom (2010) & and sister Margaret (2002); all of Thirsk, North Yorkshire. He is survived by his brother Ken, his sister Marlene, and many extended Hodgson, Wakefield, and Livesey family members. Visits home to Thirsk were always anticipated with much excitement by our large Yorkshire family: dad was greatly loved by every one of them.
The graveside service at Sunset Cemetery, to bid farewell to Dad on his last journey to join Mom, Fern and our loved ones who have gone before him, will be officiated by The Reverend Deacon Arleen Champion, of St. Aidan Anglican Church. This outdoor service is at 2pm, Thursday, July 14th, in the Garden of Peace. We will gather beside Mom's niche where Dad's ashes will be interred beside hers. Chairs will be provided for those who need them.
In lieu of flowers, donations to the Canadian Cancer Society 1910 McIntyre St Regina, SK S4P 2R3 in memory of Bill's late wife, C.W. "Willy" Hodgson, will be very gratefully appreciated, and acknowledged. 
Arrangements are entrusted to Moose Jaw Funeral Home, 268 Mulberry Lane.  Gary McDowell, Funeral Director 306-693-4550