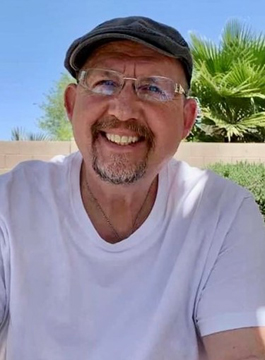 We are deeply saddened to announce the passing of Oliver Hill, after a hard-fought battle with melanoma, on Friday, June 23, 2023.
Ollie was born in Vancouver, BC but the family moved to Moose Jaw, SK when he was 7 years old, where he was raised along with his four siblings.  Ollie married his soulmate, Cathy Kober, on November 2, 1974 and they welcomed their daughter, Jessica and son, Ryan within the first two years of marriage.
Ollie was a master of carpentry and could build anything you asked of him.  Most of his family and a lot of friends, have at least one thing Ollie created.  He enjoyed a career at Cushings Millwork for 40 years as a benchman and then as Supervisor.  Even as a supervisor he still got his hands dirty for the jobs.  After his career at Cushings ended abruptly, he began working for KMS Construction, where he was a jack of all trades.  He was always well liked and respected at work and made many life-long friends.
Ollie was a fisherman (just ask Emerson Koch about the many trips to Clam), a hunter, a builder, and a loyal friend.  More than those things, Ollie was a doting husband, a phenomenal dad, "the best papa ever", and a solid brother/brother-in-law.  He was his grandchildren's number one fan with every sport they did whether it be hockey, football, soccer, or cheer.  When he wasn't watching live, he'd make sure he got videos sent to him.  He was so proud of all four of them.  Ollie was the man who we all went to without any judgment passed.  He was the glue that held our family together, he was the rock when we would crumble, he would be the bright light in any dim room.  His smile and laughter were contagious and you couldn't help being drawn to him, then you couldn't leave because he had so many stories and when you were finished, Ollie had a nickname for you (sorry if it happened to be potlicker).  
Ollie's kindness, compassion, humour, and unconditional love will be deeply missed by all who knew him.  No one can ever fill his shoes.  As his friend Wayne said, "They broke the mould with Ollie".
He was predeceased by his son Ryan; mutti and stepdad, Christine and Ray Beauchesne; ma and pa, Ruth and Ed Kober; nephew, Luke and niece, Camryn.  Left to carry his love are his wife of 48 years, Cathy; daughter, Jessica; grandsons, Jordan and Bentley; granddaughters, Caelyn and Harley; brothers, Humph (Alice) and Tey (Leah); sisters, Sarah and Mouse (Terry); sisters-in-law, Trish (Randy) and Bonita (Greg); Aunt Maureen and Uncle Jurgen; nieces: Karissa (Alex), Jayne (Josh), Maddy, Tess, Alex, Laura, Amy (Arden), and Melissa (Ryan); nephews: Bret, Aaron (Michelle), and Nick (Aly); as well as his great-nieces and nephews, cousins and many friends.
The Hill family would like to thank "Team Ollie": Dr. Eric Bortolotti, all the nurses on the surgery floor (who else would have given him German Chocolate and Motor Oil), all of dietary, Christa, Desiree, and housekeeping Carole.  Your compassion and care went above and beyond and we are forever grateful.
A Celebration of Ollie's Life will be held at a later date.
Arrangements are entrusted to Moose Jaw Funeral Home, 268 Mulberry Lane.  Gary McDowell, Funeral Director 306-693-4550