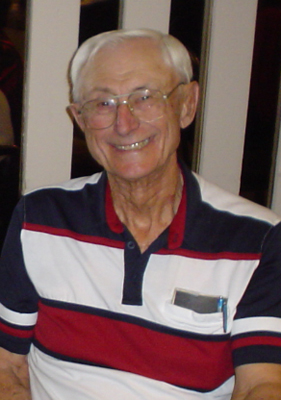 John "Jack" William Hill passed away Sunday, March 27th, 2022 at the age of 90 years.  
Jack was born on the family farm in the Buttress district on April 30th, 1931.  He was predeceased by his parents, Charles and Ina; wife, Evelyn; son, Gordon; grandson, Norman; and sister, Vera McNutt.   Jack is survived by his sons: Keith (Pat), Dwayne, Donald, Greg (Candace); as well as several grand and great-grandchildren.  Jack farmed the family farm until 1982 when he and Evelyn moved to Moose Jaw, SK and became the caretakers at Willowdale Court, where they spent 34 years enjoying life and forming several long lasting friendships.
Jack was an avid curler and as he said a "fair weather golfer" where many more friendships were formed and flourished.  Jack and his best friend Wayne Hall worked and played together and were members of the Elks for years.  Jack was a good friend, a devoted husband, and a loving father who will be missed by friends and family.  Jack and Evelyn went on quite a journey together starting at the farm, then retiring to Willowdale Court, and finally to Chateau St. Michael's where after 64 years of marriage Evelyn left the journey.  After Evelyn's passing, Jack stayed for a brief time at Mulberry Estates before moving to West Park Crossing for additional care, and eventually finishing his journey at Providence Place. 
On March 27th Jack passed peacefully with his family at his side.  The caregivers that supported Jack went far above and beyond and the entire family is extremely grateful for all their care and compassion.
A Celebration of Jack's Life will be held on Saturday, April 9th, 2022 at 1:00 p.m. in St. Andrew's Social Hall, 60 Athabasca St E, Moose Jaw, SK.  Arrangements are entrusted to Moose Jaw Funeral Home, 268 Mulberry Lane.  Andrew Pratt Funeral Director 306-693-4550