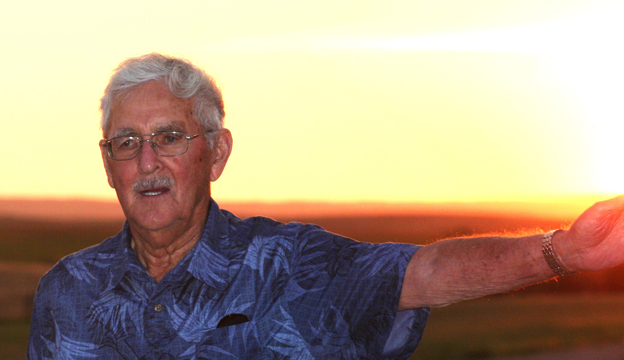 God saw you getting tired and a cure was not to be.
So He put His arms around you and whispered "come to me."
With tearful eyes we watched you, and saw you pass away.
Although we loved you dearly, we could not make you stay.
A golden heart stopped beating, hard-working hands at rest.
God broke our hearts to prove to us, He only takes the best.
"Be sure to turn out the light, I need to get some sleep", the last words Don spoke before his unexpected passing.  He was a dearly loved husband, dad, grandpa, great-grandpa, brother, uncle, cousin and friend.
We celebrate the life that Donald (Don) Leroy Hill lived and loved every day of his 95 years, from his first breath on April 27th, 1927 until his last on Friday, August 12th, 2022.  We celebrate the life he shared with his true love and best friend, Margaret over these past 71 plus years.  We celebrate the legacy he has left in his children: Deborah, Craig (Gabe), Marilyn (Howie) Tighe, Robin (deceased) (Lorie), Elaine (Sheldon) Williams, and Barry; 18 grandchildren and 38 great-grandchildren.  Dad (Grandpa) had time for each of us whenever we called or dropped by to visit.  He was the rock on which our family was built.
Don was a farmer, businessman, co-founder of the HIO (it's all about family), pilot (he flew a Harvard off a stubble field beside the farm), curler (he skipped the winning team in the Massey Ferguson 1st National Farmer's Curling Championship in Toronto), golfer (he had 2 holes in one), ballplayer, mechanic (he converted a truck to battery power before anyone ever heard of Tesla!!), carpenter, electrician, welder (he could fix anything), winemaker, veterinarian, community and church leader, blood donor, little league coach, historian, adventurer and life-long learner (he started using a computer in his 80's).  If you chatted with Don, you'd know that he was all of this and so much more.  His storytelling, quick wit and dry sense of humour would fill you with laughter.  Don was interesting and interested in all that went on around him.
Don grew up in Boharm, SK just 8 miles west of Moose Jaw, SK; rumour had it that a car full of Al Capone's guys wearing suits and carrying violin cases drove in one day.  Or maybe that was just one of his stories!!  Don travelled far and wide when he was a young man.  He then came home to the land that he loved and farmed for the next 65 years, 4 miles south of the original Hill family homestead that was settled in the 1880's.
Don is now home with so many beloved family and friends who have gone on before him: parents, Roy and Vina; step-mother, Muriel; son, Robin; granddaughter, Nikki; sister and brother-in-law, Marg and John Parr; brother, Burleigh (died in WWII); brother and sister-in-law, Doug and Muriel; brother, Bob; brother-in-law, Bob Woolley; and brother-in-law, Ron Trammell.  Don will be greatly missed by his brother and sister-in-law, Gord and Mary; sister-in-law, Robbie; and sister-in-law, Norma Trammell.
We especially want to thank all the friends at Points West Living (Caleb Village) and the wonderful staff who have become like family over these past eight years.  We truly appreciate all of your kindness, love and support.
In keeping with Don's request, a Private Family Gathering will be held at a later date.  No flowers please.  As an expression of remembrance, donations in Don's name may be made to the Lung Association of Saskatchewan, 2308 Arlington Ave, Saskatoon, SK S7J 3L3 www.lungsask.ca or the Moose Jaw & District Food Bank, 270 Fairford St W, Moose Jaw, SK S6H 1V6 www.mjfoodbank.org, or book an appointment to donate blood at Canadian Blood Services www.blood.ca.  Arrangements are entrusted to Moose Jaw Funeral Home, 268 Mulberry Lane.  Cara Ashworth – Intern Funeral Director 306-693-4550