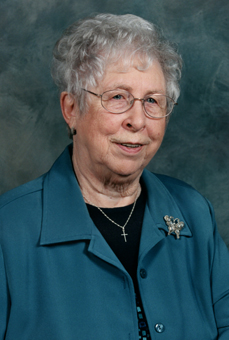 Adele Elizabeth Hetherington
We are sad to announce the death of our beloved mother and grandmother, Adele Elizabeth Hetherington on February 28, 2022. She was born on July 21, 1923 and was predeceased by her parents, Elizabeth and Harold Craig; son, Steven in July 1969; husband, Richard in March 1990; and her daughter-in-law, Charlotte in March 2011.
Adele is survived by her daughter, Patricia Misener (Robert)and grandson, Brent (Lynette) with great granddaughter Maggie, Christina Wilson (Marc) and great granddaughters Abigail and Gracie; son, Thomas and grandson Michael with great grandchildren Aysia (Jordan) and great granddaughter Embyr, great granddaughter Rayna, great grandson Broden (Cassie); daughter, Tracy Vickaryous (Norm) with great granddaughter Tatiana, great grandson Dayton, and daughter Kelli Myers (Jason);  and by son Richard David (Karen) with granddaughter Aurora (Eric) as well as grandson Scott Christensen (Steven's Son)
Adele was born and raised on Staten Island, New York. She spent happy summers at the family cabin on the Jersey Shore where she sailed, rowed and swam. Throughout her life, she was delighted if she got the opportunity to put her foot in the ocean   
Mom was athletic and a good student. Rather than attend college, Adele decided to get a job to contribute to the war effort. 
Mom met Dad at a recreational site for servicemen when Dad was in the Navy and docked in New York for long periods. They married in New York, spent the winter in Toronto and then moved to the family farm in Moose Jaw district at the end of winter. Certainly, she showed great courage in this, but farm life became her heart and soul.
Adele enjoyed various church groups such as Kindred Sisters, Minto Family Life and volunteer time at Providence Place. She looked forward to the companionship and work of the Mount Pleasant Ladies group. Her faith was very important to her.
She loved doing crafty activities such as knitting, crocheting, embroidery and sewing, and later in life, scrapbooking and card making. She was an avid reader and a loyal fan of the Toronto Blue Jays. She loved shopping, especially for jewelry.
Later in life, she moved to Points West assisted living where she was very happy.  There she enjoyed new friends, bridge and whist games, and felt well cared for by the staff and the home care workers. 
She seemed happiest when hosting the entire family for a big meal. Often at these times she liked to just sit and listen to the conversation. She never forgot any family members' birthdays, and was a thoughtful grandma, sensitive to everyone's preferences.
Adele was a fiercely independent matriarch who was kind, intelligent, courageous, and dignified.
The Funeral Service to honor Adele will be held on Thursday, March 10, 2022 at 1:00 p.m. at Moose Jaw Funeral Home.  Dave Foley will officiate and interment will take place at Sunset Cemetery. Those not able to attend are invited to watch the service virtually by going to www.moosejawfuneralhome.com/webcast/.  As an expression of sympathy, donations in Adele's name may be made to a charity of one's choice.  Arrangements are entrusted to Moose Jaw Funeral Home, 268 Mulberry Lane.  Michelle Ellis, Funeral Director 306-693-4550