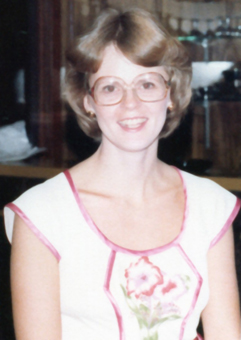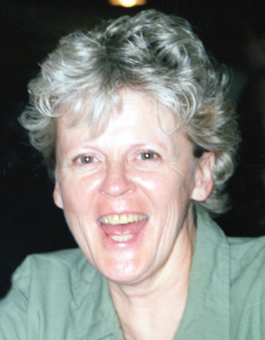 While "A-Weepin' and A-Wailin'" the family of Sheila Irene Herrem (née: Bull) announce her passing on Wednesday, June 29th, 2022 at the young age of 74 years.  Her years-long battle with Pulmonary Hypertension ended peacefully and calmly at home, holding hands with her devoted husband Jim.
Sheila was born on January 24th, 1948 at Wadena, SK to Rene and Wib Bull and lived in Quill Lake, SK until the age of 9, when she moved to Moose Jaw, SK with her family.
She attended King Edward Elementary School and graduated from Riverview Collegiate.  Following High School, Sheila trained as a Laboratory Technologist.  This career took her to Vancouver, Calgary, Regina and Moose Jaw.  She acquired numerous friends along the way, many of whom remain close to this day.  Her friends describe her as a caring, thoughtful, compassionate, beautiful human being with a terrific sense of humour.  Friends were very important throughout Sheila's life and she loved the time spent with all.  She spent years attending water-workout classes, followed by coffee, with her "swim buddies" – loving every minute.
Sheila was a proud member of the Sprigs O'Heather Pipe Band and continued a life-long love of music.  She and Jim travelled to many concerts.  They enjoyed years of winter getaways in Vancouver and Victoria spending quality time hiking and sea-glass hunting with Jen and Brad.  As Jen says "My Mom was the most kind, loving, hilarious, easy-going, gentle-hearted soul".
Sheila loved tending her yards and perennials, and spending many nights by the fire-pit at their Regina Beach hideout.  She loved being the "lookout" while taking the grandkids tubing on the lake.  She met all of their various efforts with unwavering pride and support.  Grandma Sheila will live on in the hearts of her grandchildren.  Their parents feel the greatest gift bestowed upon these children was watching the love between their grandparents.  It is a love that her step-daughters are most grateful for and for which she will be most fondly remembered.
She was predeceased by her parents and sister, Elaine Maxwell.  Sheila is survived by her husband and friend of 60 years, Jim; daughter, Jennifer (Brad) Sparks of Victoria, BC; Jim's daughters, Jessica (Jamie) of Cochrane, AB and Jodi (Corey) of Warman, SK; grandchildren: Hannah, Logan, Beckett, Ella, Rhys and Jalyn.
Sheila expresses her gratitude to her friend Rhonda for sharing love and laughter and tears through all the years.  Jim thanks her for gathering all the prayer warriors, candle-lighters, and positive energy to help Sheila through these last months.  Much appreciation to Doctors J. Wilkinson, A. Waldner, S. Wilkinson, K. Brabent, and Mary-Lou.  Such compassion.  As well, thank you to all of Sheila's Home Care nurses. 
In keeping with Sheila's wishes, no Funeral Service will be held.   She encourages her friends to talk about her when they next meet!! ☺  Those wishing to honour her memory may make a donation to P.H.A. Canada, 408 – 55 Water St, Office 8928, Vancouver, BC V6B 1A1968-11.  
"SAIL ON SILVER GIRL"
Arrangements are entrusted to Moose Jaw Funeral Home, 268 Mulberry Lane.  Gary McDowell Funeral Director 306-693-4550