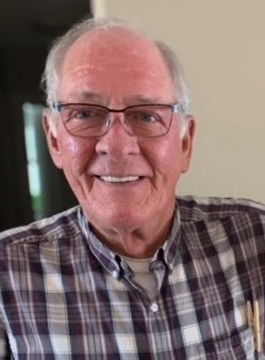 WILLIAM (BILL) ROBERT HERON
It is with heavy hearts that the family of Bill Heron announce his passing on Wednesday, January 18th, 2023 after a courageous battle with cancer.  He was predeceased by his father, Reginald; mother, Mary and stepfather, Andy Hagerty; sister, Donna Ofstedahl; and brothers-in-law: Clint Sanborn, Bob Johnstone, Gary McMorris and Ed Hickerson. 
Bill will be lovingly missed by his spouse, Terry Cunningham; son, Curtis (Jennifer) Heron; daughter, Jaime (Rod) Ansell; the mother of his children, Cathie (Wes); grandchildren: Zoey and Rhyan Heron, Brodie and Beau Ansell; brothers and sisters: Mabel, Bonnie, Jim (Luci), Bev, Barry (Jo), and Marilee; brother-in-law, Vern "Pog" Ofstedahl; the Cunningham family: Leslie (Dan) Bechard, Kenda (Roger) Owens, and Ashley (Jordin) Hatley; grandchildren: Nicholas and Burke Bechard, Kayce and Marley Owens, and Scarlett and Griffin Hatley; the Smith family: Terry's Mom Greta, Lynn, Lorna (David), Rita (Kelly), Joan (Ed) and Gail (Mike); as well as his many nieces, nephews, and cousins who will all feel a big loss in their lives. 
Bill was born in Moose Jaw, SK at the Providence Hospital on September 26th, 1948.  Raised 7 miles east of town on his family's farm, Bill went to a one-room school house until grade 7, Prince Arthur for grade 8 and Peacock High School.  Bill became a Heavy Duty Mechanic and spent 36.5 years working for the Department of Highways in Regina, Northern Saskatchewan and Moose Jaw. 
Even as a young boy, Bill would take apart motors and put them back together again.  Responsible from the start, he was entrusted with the chores on the farm.  As an adult, he enjoyed playing softball and curling, and later took up golf to spend more time with Terry.  His retirement years were spent watching his grandchildren's sports and activities.  He loved camping around Saskatchewan and getting out to fish as often as he could.  Bill and Terry spent time traveling to Mexico, Alaska, Florida and Ontario with family and friends.
Bill was known for his constant tinkering and was often called upon for his expertise in fixing things, big and small.  He wouldn't sit still for long and a dirty dish did not stand a chance.  He loved visiting his brothers and sisters and was always game for a laugh and a rum. 
Thank you to all the friends and family that have sent messages, food, and have supported our family through this difficult time. 
A Celebration of Bill's Life will be held on Friday, February 3rd, 2023 at 1:00 p.m. at the Moose Jaw Wildlife Centre, 1396 3rd Ave NE, Moose Jaw, SK.  Pastor Marvin Seaborg will officiate and a private family interment will tale place at Sunset Cemetery.  In lieu of flowers or gifts, donations in Bill's name may be made to the Heart and Stroke Foundation of Saskatchewan, Unit 26 – 1738 Quebec Ave, Saskatoon, SK S7K 1V9 or Crohn's & Colitis Foundation, PO Box 28074 RPO Westgate, Saskatoon, SK S7M 5V8.  Arrangements are entrusted to Moose Jaw Funeral Home, 268 Mulberry Lane.  Cara Ashworth – Intern Funeral Director 306-693-4550