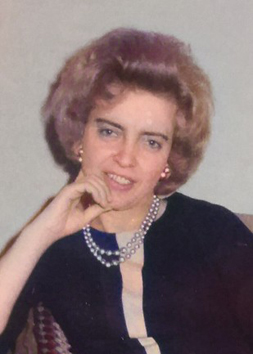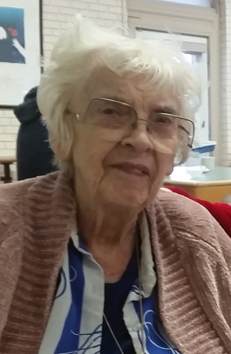 It is with deep sadness that we share the passing of our beloved mother, Irene Heisler on Friday, March 4th, 2022, which was her 92nd birthday.  Irene was born in Lucky Lake, SK on March 4th, 1930.
Irene, her sister Marg, and her parents William and Venla Jarvenpaa moved to Moose Jaw in late 1940's.  In Irene's early years in Moose Jaw, she worked as a secretary at the Robin Hood Flour Mill and at Valley View Center.  During that time she was married and gave birth to her two sons, Kelly Heisler (1959) and Terry Heisler (1960).  She was able to purchase a family home on 1062 Montgomery Street in Moose Jaw where she raised Kelly and Terry.  As the boys grew, Irene changed jobs to begin working as a secretary for Graham Construction.  It was at Graham Construction that she met Art Heisler and they wed on June 29th, 1969.  The family stayed in the home on Montgomery Street where countless memories were built over 60 years until the house was sold in 2020.  Irene then spent the rest of her remaining years first at Crescent Park Villa and then at Extendicare in Moose Jaw.
Irene and Art loved to explore local garage sales and coffee with friends at the Co-op Cafeteria and later at the A&W.
She was predeceased by her husband, Art Heisler (2016); Dylan Heisler (1991); and Ryan Heisler (2014).  Irene is survived by her sons, Kelly (Rose) Heisler and Terry (Shelley) Heisler; grandchildren, Justin (22) and Jenna (21); sister, Marge (Tom) Carter; as well as numerous nieces and nephews.  
Special thank you to the staff at both Crescent Park Villa and Extendicare for the support and care during Irene's stay.  
A Private Family Service will be held at a later date and interment will take place at Rosedale Cemetery with her husband Art.  As an expression of sympathy, donations in Irene's name may be made to The Moose Jaw Humane Society, Box 1658 Station Main, Moose Jaw, SK S6H 7K7.  Arrangements are entrusted to Moose Jaw Funeral Home, 268 Mulberry Lane.  Todd Sjoberg, Funeral Director 306-693-4550