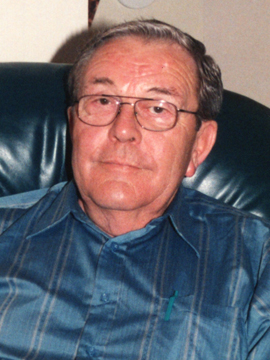 Frederick A. Heilman, aged 76 years of Moose Jaw, SK passed away peacefully on Sunday, August 7th, 2022.  Fred was born in Moose Jaw on April 9th, 1946 to Balzer and Christina Heilman.  After graduating from STI as a mechanic, he purchased Norms Gulf Service at Tuxford, SK and operated it through 1971-1977.  When Fred injured his back, he changed careers and sold Real Estate from 1979-1993 as the Broker/Manager for Remax of Moose Jaw.
Fred married Joyce Bastien on August 9th, 1969 and welcomed two sons, Brandon and Donavon, into their lives.  We can thank Fred for his sense of humour – he always made us laugh, always getting things done – grass did not grow under his feet, and for being a decent human being – having kind, compassionate and loving traits which he passed onto his sons.  He loved his family, his brothers and sisters, and all his terrific nieces and nephews.
He was predeceased by his parents, Balzer and Christina; sister, Christena Heilman; brother, Phil Heilman; his wife's parents, Edward and Olive Bastien; sisters-in-law: Anna Denise, Linda Gauthier, and Beulah Weeres; and brothers-in-law: Ernest Bastien, Oliver Bastien and Len Bastien.  Fred is survived by his wife, Joyce; sons, Brandon Heilman (Michelle) and Donavon Heilman; granddaughter, Sabrina (Ross) and great-granddaughter, Kinsley; grandson, Bailey and great-grandson, Kaison; sister, Fran (Alfred) Gomersall; brothers: Joe (Leona) Heilman, Jerome Heilman, Cliff Heilman, and Clarence Heilman; sisters-in-law, Louise Heilman and Sheila Bastien; and brother-in-law, Eddy Bastien.  
The Family would like to thank Dr. Pillon and the staff at the Dr. F.H. Wigmore Regional Hospital for their kind and compassionate care.
The Funeral Service will be held on Friday, August 12th, 2022 at 1:00 p.m. in Moose Jaw Funeral Home.  Father John Prince will officiate and interment will take place at Rosedale Cemetery.  A Time of Visitation for Family and Friends will be held on Thursday, August 11th, 2022 from 7:00 p.m. to 8:00 p.m. in Moose Jaw Funeral Home.  As an expression of sympathy, donations in Fred's name may be made to The Moose Jaw Humane Society, Box 1658 Station Main, Moose Jaw, SK S6H 7K7.  Arrangements are entrusted to Moose Jaw Funeral Home, 268 Mulberry Lane.  Andrew Pratt Funeral Director 306-693-4550