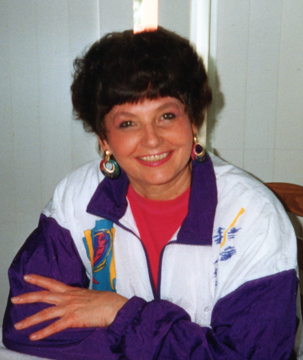 In Loving Memory of Ellen Mary Harvey, long-time resident of Moose Jaw SK, born November 17, 1937 and passed away July 31, 2022.
She was predeceased by her parents, William (Bill) and Mary Harvey, sisters Joan, Ann, Lenore, brother Ken and son Rodney.
Ellen is survived by daughters Debra (Don Storey) and Shelley (Kent Wiebe) children Brett (Amber and great grandchildren Kaydyn & Alice), Garrett (Stephanie and great grandchildren Kenzie and Kya), Erin (great grandchildren Farrah and Felix), son Randy (Bev Pennington daughter Megan and great granddaughter Capri, son Vaughan), and Rodney's daughter, granddaughter Peyton, her brother Russel (Charlene) Harvey and many nieces and nephews. 
Ellen was born in Renown SK, lived near Candle Lake grades 1 to 9 and moved to live with her grandmother (Mary Nickason) in Moose Jaw to finish her school years.  She married Verdie Mellquist April 11, 1957 (divorced 1983), moved from Moose Jaw to Craik, Strongfield, Saskatoon and then Elbow from 1963 to 1975.  In 1975, the family moved back to Moose Jaw and Ellen started working at Valley View Center.  She received her Personal Development Worker Program certificate in 1976, which encouraged her to continue her education.  She graduated from Psychiatric Nursing program from Wascana Institute of Applied Arts and Sciences in 1982 and Emergency Medical Technician, also at WIAAS, in 1984.  She retired in 1997.  
Ellen loved any time she could spend with her children and grandchildren.  She lived on Valley View Drive from 1977 to 2019.  She loved her home there: the view of the valley, sitting in the warm sunshine that poured in through her front windows year round and planting her flowers every summer.  She had a very strong faith believed that she will see us all again in the new world. 
A Private family graveside service at a later date.
In lieu of flowers, please donate to the Mental Health Society or charity of your choice.
Arrangements are entrusted to Moose Jaw Funeral Home, 268 Mulberry Lane.  Cara Asworth – Intern Funeral Director 306-693-4550