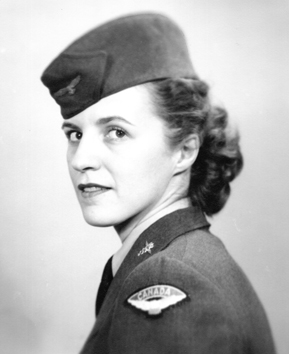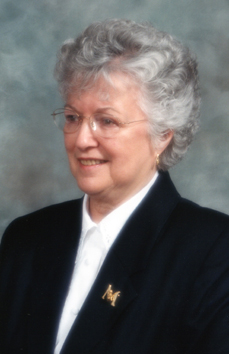 MARIELLE JEANNE-D'ARC HARRIS (née: Nadeau)
April 25th, 1931– May 8th, 2022
Through tears of sadness and with broken hearts, the family of Marielle Harris (née Nadeau) announce her sudden passing from this life on Mother's Day, Sunday, May 8th, 2022.  Marielle passed away in the comfort of her home at the Rosewood Housing Cooperative in Moose Jaw, Saskatchewan at the age of 91 years.
Born to Jean-Baptiste and Odiana Briand Nadeau, Marielle Jeanne-D'Arc came into the world on April 25th, 1931 at Price, Comté Matane, Quebec.  Marielle and her 9 siblings were raised on a busy and productive farm.  Some of her fondest memories were of early summer mornings helping her mother and sisters prepare a picnic lunch and heading out to work in the garden, or pick fruit and berries from their bountiful trees.
Her education was received at Padoue, Comté Matapédia, Quebec.  Upon completion of her education, Marielle fearlessly went to Montreal to seek her fortune in the big city by being employed as an au pair to a doctor's family.  The doctor's wife had the privilege of taking classical French cooking classes and offered to teach Marielle the skill that she had learned.  This ignited a culinary passion for Marielle that served her for the rest of her life.
The rhythm and lifestyle of Montreal was captivating for Marielle and she enjoyed the ever changing trends and fashions, but she balanced that with her duty to return home to the family farm and help out when needed.  It was one such visit home where Marielle bravely wore her fashionable "big city pants".  Her pants created quite a stir in the village where such modern trends had yet to take hold.
It was 1955 and Marielle's sense of adventure led her and a couple of close girlfriends walking to sign up for service with the Royal Canadian Air Force.  As Marielle's brothers had already enlisted, she saw no reason why she could not do the same.  By the time the girls reached the recruiting office, Marielle's friends had turned back for home, but she turned to the next chapter in her life.  It was while stationed at Fort Nelson, BC in 1957 that Marielle met Master Corporal Arnold (Harry) Harris.  Loud, boisterous and full of bravado – that was Harry.  Poised, dignified, well-grounded and no fan of being in the spotlight, Marielle was the perfect foil for Harry and his antics.
Harry and Marielle were married on August 23rd, 1958 in Saint Antoine de Padoue, QC and were then posted to Greenwood, NS shortly thereafter.  It was in Greenwood that Marielle decided to leave the Forces to start their family.  Harry and Marielle accepted postings to Marville, France and then to Lahr, Germany.  In 1969 Harry and Marielle transferred back to Canada, making their way to Moose Jaw where they made their "home base".  Marielle and Harry both enjoyed the many friendships that were realized because of their years in the service, and always welcomed the opportunity to renew acquaintances with members of their military family.
Both Harry and Marielle were active members of the community and were involved in various organizations, supporting local groups, and any number of activities that their children were involved in.  
When her children were old enough, Marielle joined the work force by accepting a position as a special care aide at Extendicare long term care home.  Retiring after 23 years, Marielle spoke fondly of her memories of her time at Extendicare, in both the residents that she served and the staff she worked with and came to know as friends.
Marielle's faith was a big part of her life.  She joined the Church of Our Lady in 1971 and was a dedicated parishioner right up until the time of her passing.  She was a member of the Catholic Women's League and enjoyed the time spent volunteering at various functions, being in service to families by serving lunch at funerals, and making sure the coffee pot was brewing for Sunday morning refreshments and fellowship.
As a volunteer with the Royal Canadian Legion, Marielle enjoyed the fellowship and camaraderie that came from the many social activities.  Some of her fondest memories were of the annual tea fundraiser events in the spring and fall.  For many years, the dynamic duo of Harry and Marielle faithfully organized and delivered rose bowls to Legion members, while also giving of their time for a friendly visitation.
While an avid reader and big fan of Suduko puzzles, Marielle also was a sports fan and enjoyed watching Rider and Blue Jay games as well as winters watching curling.  Fluent in the art of crochet, many evenings you would see Marielle's fingers flying back and forth effortlessly as she worked on doilies, dish cloths, coat hangers and finger puppets.  She was happy to share her crafts with family and friends, and when she was able, to make and donate items for charitable fundraising and giving.  
With culinary skills honed from her time as an au pair, there was no recipe that Marielle was afraid to tackle, and no kitchen tool that she couldn't master.  Her spice cupboard was a well-organized treasure trove of sweet, savoury and everything in between.  From her chocolate covered cherries to her tourtiere, homemade cookies to full on feasts, Marielle loved cooking it as much as family and friends enjoyed eating it! 
In 2009, Harry and Marielle moved to Rosewood.  This was a special place to live as getting to know the neighbours, meeting for coffee, enjoy bbqs, engaging in social activities and evening card games were all a part of not only joining the Cooperative, but truly making it home.
Marielle had the pleasure of enjoying the company of what she called the Birthday Club girls.  These monthly outings were special times to visit with her friends and enjoy lunches together at many of Moose Jaw's restaurants.
She was predeceased by her parents; brothers: Raymond, Marcel, Marius (Jeannine), Bertrand, Real (Violette) and Berard; sisters: Margeurite (Leopold Belzile), Germaine (Gilbert Gagnon), and Monique (Andre Bertounesque); mother and father-in-law, Phyllis and George Harris; brothers-in-law: Jerry Burns, Alvin Harris, and Howard Harris; and sister-in-law, Marie O'Keefe.  With great sadness, Marielle mourned the passing of her husband of 61 years, Arnold "Harry" Harris, in October of 2019, and the passing of her daughter, Christine Harris in January of 2020. Left to celebrate Marielle's rich life and cherish her memory are: Christine's sons, Brandon Mauro of Bowen Island, Dylan Mauro and son Connor of Prince George, BC; son, Daniel of Wakaw, SK (Candice of Moose Jaw) and his children Rylan Harris (Dani) of Martensville, SK, daughters Oceanna of Martensville, SK and Atiana Young of The Pas, MB; daughter Kaitlyn Harris (Stephen) of Saskatoon, SK; and son, Martin Harris (Deborah) of Yorkton, SK.  Marielle's life will also be celebrated in memory by her brother, Jean- Marie "Joe" (Florence) Nadeau of Port Elgin, ON; and sister-in-law, Violette Pelletier of Matane, QC.   
The Funeral Mass will be celebrated on Saturday, May 14th, 2022 at 2:30 p.m. in Church of Our Lady, 566 Vaughan St, Moose Jaw, SK.  Father Nestor Gregoire will be the presiding celebrant and interment will take place in Rosedale Cemetery.  Those unable to attend may view the service virtually by going to https://youtu.be/vsxmZJrCdaU.  In lieu of flowers, donations in Marielle's name may be made to Church of Our Lady, 566 Vaughan St, Moose Jaw, SK S6H 6L3 or Extendicare Family Support Group, 1151 Coteau St W, Moose Jaw, SK S6H 5G5.  Arrangements are entrusted to Moose Jaw Funeral Home, 268 Mulberry Lane.  Andrew Pratt Funeral Director 306-693-4550