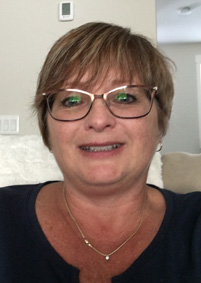 It is with great sadness that we announce the passing of Margaret Mary Hare on Saturday, April 3rd, 2021.  Marg was born on January 2nd, 1960 to her loving parents, Ben and Ethel Gow.  
Marg was predeceased by her parents, and will be lovingly remembered by her husband, Leslie Hare; son, Terry (Kara) and their children Bentley, Tyler and Jared; daughter, Kailey (Reese) and their daughter Hazel; and sister-in-law, Glenda (Brian).
Marg had a huge heart full of love and generosity.  She will be remembered for her cheerful and happy personality.  Marg was greatly loved and will be missed immensely.
A Private Family Service will be held to honour Marg.  Arrangements are entrusted to Moose Jaw Funeral Home, 268 Mulberry Lane.  Todd Sjoberg, Funeral Director 306-693-4550