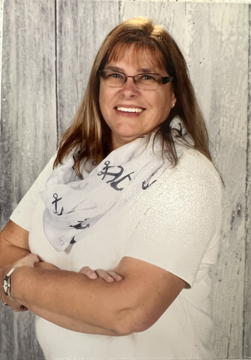 Our precious Mother, Bonnie Hampton, passed away on Friday, October 14th, 2022 at the age of 62 years, in the Herbert Integrated Health Facility.  She was born to Freda and Edward Glass of Chaplin, SK on September 9th, 1960.
Bonnie was a great mother and grandmother, and wife to Keith Hampton of Central Butte, SK.  She is survived by her children: Treena (Jordy) of Vernon, BC, Kristina and her son, Demitri of Vernon, BC, and Donald (Deziree) and their children Hudson, Braya, and Rowan of Herbert, SK.  Her grandchildren were the light in her eyes and although Bonnie was battling painful cancer, she still loved hugs from her children and grandchildren.  Bonnie is also survived and loved by her family: Carol and Doug Torrie of Davidson, SK, Donald and Angie Glass of Moose Jaw, SK, Gordon and Judy Glass of Wadena, SK, Paula and Allan Martens of Waldeck, SK, Harold and Jennifer of Moosomin, SK, and Shawn McGonigal of Swift Current, SK, as well as several other family and friends.  She was predeceased by her parents, Edward and Freda Glass; sister, Cindy Folk; Keith's parents, Allan and Willa Hampton; and sister-in-law, Janice Hebner. 
Bonnie devoted her life to her family and friends.  She could always be found crafting, gardening, or camping.  Bonnie was a strong pioneer in the Alanon community, where she supported those to grow and develop themselves.  When Bonnie couldn't be found doing her hobbies or spending quality time with her grandchildren, she could be found at the Central Butte School working as the facility custodian.  Bonnie was known for her gentle demeanour, kind smile, and genuine words of caring.  
Gone far too soon but the memory of you
will be in our hearts forever.
The family would like to extend gratitude to the staff in Herbert for the excellent care you gave our mom.  Thank you all so much.
A Celebration of Bonnie's Life will be held on Thursday, October 20th, 2022 at 11:00 a.m. in Moose Jaw Funeral Home with Allen Martens officiating.  In lieu of flowers, donations in Bonnie's name may be made to the Breast Cancer Society of Canada, 101-415 Exmouth St, Sarnia, ON N7T 8A4.  Arrangements are entrusted to Moose Jaw Funeral Home, 268 Mulberry Lane.  Cara Ashworth – Intern Funeral Director 306-693-4550