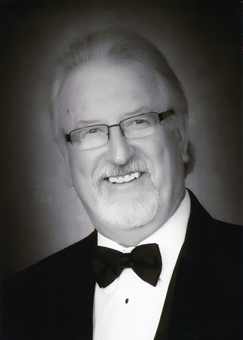 It is with heavy hearts we announce the passing of Lloyd William Hackel on Friday, October 16th, 2020 at the age of 73 years.  He was predeceased by his parents, William (Bill) and Cecelia Hackel.  Lloyd will be dearly missed by his loving partner, Viola; daughter, Kathleen; son, Darrin; grandson, Duncan; his blended family, Todd (Nadine) Schoenroth and their children Emery and Everly; brothers, Larry (Robin) and Donald; sister, Elaine; niece, Carrie (Chad); nephews: Aaron, Jordan (Destiney), and Alex (Danielle); as well as numerous other relatives and friends.  
Lloyd was born and raised in Moose Jaw, SK and attended St. Margaret School and St. Louis College.  Growing up, Lloyd participated in many sports and developed into a talented hockey and baseball player.  He played hockey for the Moose Jaw Pla-Mors as well as the Canadian Armed Forces Regals.  He also played baseball with the Moose Jaw Regal and was a member of the Regal team inducted into the Saskatchewan Baseball Hall of Fame in August 2018.  
As a son of Bill Hackel, veteran of World War II, Lloyd spent 32 years with the Canadian Forces.  He served in United Nations missions and rose to ranks as an intelligence officer, retiring with the rank of Major in 1999.  A few years later, he took a job at NATO International Security Assistance Force headquarters in Kabal, working with their residents in the "Hearts and Minds" program.  Throughout the years on the 11th hour of the 11th day in the 11th month, Lloyd joined many celebrations in Canada and around the world honouring the commitment and sacrifice of fallen countrymen and women for us to live in peace, security and freedom.  Upon retiring, Lloyd and Vi returned to Moose Jaw to be closer to their family.  Continuing to look for opportunities to work with people and utilize his skills, Lloyd completed various contracts and held volunteer positions in the community.  He took as keen interest in economic development and health care in Moose Jaw, along with politics, running for council in 2009 and 2012.  Lloyd was known for his kindness, sense of humour, and willingness to help others.  He was a friend to all and always would have your back.  He took a special interest in the needs of seniors and as a dedication to his mother and father, and with the help of good friends, he organized and built a new gazebo with four gliding rocking chairs for the residents at Chez Nous Senior Citizen Home.  He believed it was important for the elderly, when abilities diminish, still be able to be outside to enjoy nature and the best days of summer.  
Lloyd treasured his relationships with all of his family, whether at gathering close to home, phone calls or texting with his children, or video chats with his grandson.  He was especially proud and very supportive of Duncan's growing development of his hockey skills as a goalie.  Lloyd also had a special bond with Vi's son Todd and his family, sharing various family events, milestones and life's challenges.  Lloyd has left his family and friends with many loving memories, especially his ability for storytelling of his adventures and experiences in his life.
The family would like to give a special thanks to Lloyd's "Friday Lunch Buddies", Pat Murphy, Jim Thorn, Brian Walls and Roger Martynook, for being such a huge part of his life.  We also thank the medical staff at the Dr. F.H. Wigmore Regional Hospital and the Regina General Hospital for their care and support in Lloyd's final weeks.  
A Private Service will be held to honour Lloyd.  Friends and Family are invited to view the service virtually on Friday, June 18th, 2021 at 1:30 p.m. by going to https://www.moosejawfuneralhome.com/webcast/.  In keeping with Lloyd's wishes, he will be interred at the National Military Cemetery in Ottawa, ON as part of the Veterans Affairs Canada "Last Post" program.  As an expression of sympathy, donations in Lloyd's name may be made to the Moose Jaw Health Foundation, 55 Diefenbaker Drive, Moose Jaw, SK S6J 0C2.  Arrangements are entrusted to Moose Jaw Funeral Home, 268 Mulberry Lane.  James Murdock, Funeral Director 306-693-4550