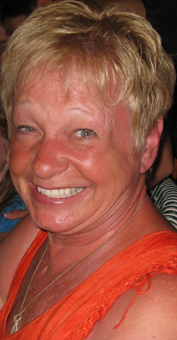 March 14th, 1943 to May 1st, 2021
On May 1st, 2021, Memorie Grace Grigg of Moose Jaw, Saskatchewan passed away peacefully at home, surrounded by her children.  She will be forever missed and loved by her daughter Taryn (Steve) and grandchildren Matt and Paige, her son Jeff (Tracie) and grandchildren Jordan and Amanda, her son Joel and grandchildren Alyssa and Logan, and step-son Darrin and grandchildren Ashley and Dylan.  They were the light of her life.  She was predeceased by her husband of 38 years, David Grigg and her husband, Neil McBain.  She will be lovingly remembered by her many, many friends and her Australian love, Bernie, with whom she shared her heart and her life, making countless unforgettable memories together.
Memorie was born in Outlook, Saskatchewan.  She was cherished by her parents, Violet and Barney Johnsrude, as well her beloved brother, Richard (Dick) and dear sister, Mona.  She moved several times, finally settling in Burnaby, British Columbia.  She attended UBC where she received a Bachelor in Home Economics then went on to a career in teaching.  Moose Jaw became her home and there she spent many happy years raising her children on the Grigg family farm and being a valued member of her community.  The last decade of her life was a continual adventure of travel and exploration of the world.  She spent winters in Mesa, Arizona, the fall in Australia and the summers in Moose Jaw with other exotic excursions fit in along the way.  She loved every moment of both the place and the people she shared it with.  As she said herself, "I had a charmed life."
Our mother had an undeniable light and zest for life.  Her laughter filled a room.  Her sunshine warmed all she loved.  Her talent for entertaining and for bringing people together was legendary.  Her courage, strength and grace will not be forgotten.  May pansies forever bring you thoughts of her.
A Memorial Tea will be held on Saturday, July 16th, 2022 at 2:00 p.m. in the Harvey Room at Moose Jaw Funeral Home.  Arrangements are entrusted to Moose Jaw Funeral Home, 268 Mulberry Lane.  Gary McDowell, Funeral Director 306-693-4550