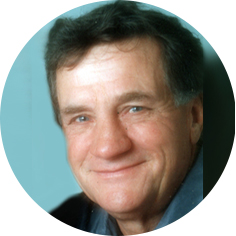 1933-2020
It is with great sadness that we announce the passing of Urban (Urb) Griffin. 
Urban Lynn Patrick Griffin was born at home on December 16, 1933 in Moose Jaw, Saskatchewan where he lived for nearly his whole life. He passed away on August 23, 2020, surrounded by his loving family. Urb was an amazing card player and was a Life Master at Duplicate Bridge. He enjoyed fishing, camping, gardening, golfing, playing blackjack or any game of cards or dice. Back in the day, Urb spent many nights at Temple Gardens dancing the night away. He was a sharp dresser and appreciated people with good style. Urb had a tremendous singing voice but was often reluctant to show off his talent. He was an avid sports fan and thoroughly enjoyed watching and/or listening to Moose Jaw Warrior hockey games and Saskatchewan Roughrider football games.
Urban was predeceased by his parents, Daniel and Mary Griffin. He was also predeceased by his brothers Wesley, Winston, Wilfred and Harvey and his sisters Virginia and Phoebe. 
Leaving to mourn this loss is his devoted wife of 53 years, Linda (née Lawson); daughter, Nancy Seman (Tom); daughter, Shannon and four children from his first marriage: (Mark, Chris, Ryan and Jane and their families). Urb was a very special 'Grumpy' to his grandchildren: Andrea (Aaron), Joshua and Daniel. He also leaves four great-grandchildren: Brooklynn, Kylee, Brendan, and Nathaniel. 
His surviving siblings, brother, Daniel (Sharon) Griffin of Sacramento, California, and sister, Carol Knaus (Ralph) of Regina and their families will also mourn this loss.
There will be no Funeral Service as we are honouring Urb's final wishes.
In lieu of flowers, donations may be made to the Resident Council of the Raphael Wing of Providence Place c/o Providence Place Foundation Inc. 100 – 2nd Ave. N.E. Moose Jaw, SK S6H 1B8 where Urb received extraordinary care in his final months. Alternatively, a donation could be made in his name for the study, treatment, or cure of Lewy Body dementia at the Alzheimer Association of Saskatchewan 301 – 2550 – 12th Ave Regina, SK S4P 3X1.  
Urb's sense of humor lives on in his many sayings, alternate words, and nicknames for family members. An 'Urban Dictionary' with a list of over 80 entries is a legacy of his funny words and phrases. 
Urb/dad/grandpa, we hope you are enjoying a game of bridge with some suitable competitors. We will think of you fondly and often. "Be there honey, when I drive up…"
A Silent Tear
Just close your eyes and you will see
All the memories you have of me
Just sit and relax and you will find
I'm really still there, inside your mind.
Don't cry for me, now I'm gone
For I am in the land of song
There is no pain, there is no fear
So dry away that silent tear.
Don't think of me in the dark and cold
For here I am, no longer old
I'm in that place that's filled with love
Known to you all as 'up above'.
Author unknown