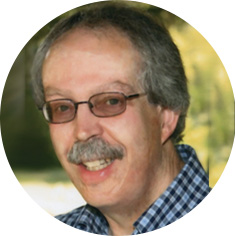 The family of Marvin Gray, who passed away on June 4th, 2020, would like to invite friends and family to a Celebration of Marvin's Life on Saturday, September 25th, 2021 at 2:00 p.m. in Victory Church, 637 Main St N, Moose Jaw, SK.  Due to Covid-19 restrictions, a service was not possible at the time of Marvin's passing and we now hope to be able to come together to share memories of Marvin.
"I have fought the good fight, I have finished the race,
I have kept the faith" – 2 Timothy 4:7
It is with deep sadness that our family announces the passing of Marvin Robert Gray, aged 67 years of Moose Jaw, SK on Thursday, June 4th, 2020.  
Marvin was a devoted husband who cared deeply for his wife Doreen, respecting her as an equal part of an amazing team over their 46 years of marriage.  He was also a faithful, engaged, and loving father to his three children Curtis, Cara, and Tyler.  As each of his children grew their own families with Curtis marrying Amaris, Cara marrying Joseph, and Tyler marrying Erica, Marvin expressed his great joy at watching his children take their place in the world.  Among his greatest joys was becoming "Papa G" to his grandchildren Annabelle and Gabriel (Curtis and Amaris), and Leo (Tyler and Erica).  Marvin was a man deeply invested in his family.
Marvin was also a man of deep faith who loved Jesus and knew what it meant to experience the presence of God in his daily life.  He faced his death with the same peace, love, joy, and integrity that he had lived, and was sure to point out that these characteristics were the result of Christ in him.  He was changed by the love of Jesus and shared that love with each person he had the opportunity to meet.  We know that he would want people to know the beautiful love, forgiveness, and peace found in a personal relationship with Jesus.
Marvin never sought the spotlight, but instead chose to serve.  The impact of his life became apparent in his last days as the number of people messaging to share how he had impacted their lives continued to grow.  He championed and loved people and gave each person he had the opportunity to meet the very best of himself.  He was sure to remind us in the last times we spent together that he wasn't perfect, and while none of us are, Marvin truly lived his life with a remarkable integrity.
A Private Family Interment will be held at Caron Cemetery.  Due to current restrictions on public gatherings, a memorial service will be scheduled for a later date.  In lieu of flowers, gifts, and cards, please consider a donation in Marvin's name to either Child Evangelism Fellowship Saskatchewan, PO Box 236, Sedley, SK S0G 4K0 or Victory Church, 637 Main St N, Moose Jaw, SK S6H 0W5.  Arrangements are entrusted to Moose Jaw Funeral Home, 268 Mulberry Lane.  Gary McDowell, Funeral Director 306-693-4550