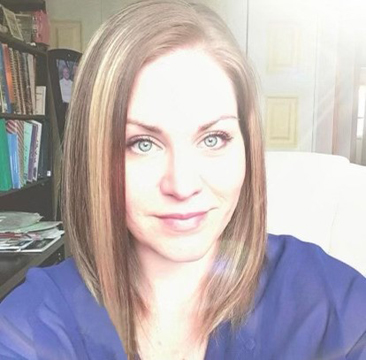 Chantelle Grae Wiebe aged 42 years of Moose Jaw, SK, passed away Saturday, March 4th, 2023.  Chantelle was born in Swift Current, SK.  She attended school in Swift Current, Fairview, and Oman up until grade 8, then graduated from Swift Current Comprehensive High School in 1999.  After graduating, Chantelle attended Art College in Calgary, AB from 1999 – 2000 then moved to Saskatoon, SK to attend Marca College for hair dressing from 2001 – 2002.  
Chantelle met Sterling Fleury in 2007 and together they moved to Spy Hill, SK in 2008.  In 2010 they moved to Moose Jaw where they started their family with the birth of Skye Fleury in 2013 and River Fleury in 2016.
Chantelle loved animals and nature, her favourite being the squirrels in the yard which she fed by hand.  She had a love for her yard and garden, which had water fountains and bird baths.  Chantelle was a great cook and had favourite meals for everybody that came over for a visit.  She enjoyed singing and playing guitar.  Chantelle and Sterling would have video calls with family members and have a jam session, which was always an excellent time.  The summers were spent camping at the seasonal site where outdoor games were always played, and she made new friends along the way.  
Chantelle had a passion for essential oils and natural healing.  She helped a lot of people and they were truly grateful.  Everyone who met Chantelle knew she had a wonderful soul and she touched the lives of the people that knew her.
Chantelle is survived by her husband, Sterling; children, Skye and River; parents, Ken and Glenda Wiebe; brothers, Nick and Darren Wiebe; sister, Kim Moffit; as well as numerous other relatives.  
A Celebration of Chantelle's Life will be held on Saturday, March 18th, 2023 at 1:00 p.m. at the Eagles Club, 561 Home St W, Moose Jaw, SK S6H 4X9.  Arrangements are entrusted to Moose Jaw Funeral Home, 268 Mulberry Lane.  Michelle Ellis, Funeral Director 306-693-4550