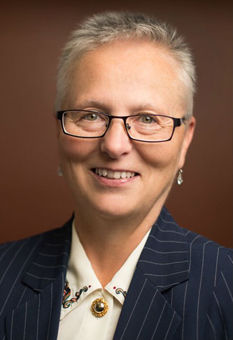 It is with great sadness that we announce the passing of Tara Blanche Gish on Thursday, July 22nd, 2021.  Tara was born in Weyburn, SK on November 30th, 1955 and grew up in Yellowgrass, SK.
Tara is survived by her husband of 29 years, Russell Mang; older brothers, Garth Gish and Darryl Gish; and niece, Sara Gish and family.
Tara's post-secondary education consisted of Recreation Technology Diploma, Kelsey Institute, Saskatoon, SK; BA with Honors from Trinity Western University, Langley, BC and LLB University of British Columbia, Vancouver.  After thirteen years of law practice, with estate planning a favourite area of practice, she transitioned to not-for-profit gift planning.  She managed gift planning programs at Kwantlen University College (Greater Vancouver), Canadian Cancer Society (Calgary), SAIT Polytechnic (Calgary) and Luther College High School Capital Campaign (Regina).  She was involved in numerous professional volunteer activities with Planned Giving Committee Anglican Diocese of New Westminster, Leave A Legacy BC, Leave A Legacy Calgary, and the Canadian Association of Gift Planners being just a few of her involvements.
Tara had a deep love of music and was involved with church and secular choirs and chorales in Saskatoon, Vancouver, Calgary and Moose Jaw.  Her proudest achievement musically was creating The Comfort Singers Choir of Moose Jaw.  It was in Moose Jaw that she involved herself most deeply with community building.  The Moose Jaw Community Players theatre group, the Business Women's Association of Moose Jaw, and St Aidan Anglican Church were her most significant involvements.  The Funeral Service will be held on Wednesday, July 28th, 2021 at 2:00 p.m. in St Aidan Anglican Church, 124 1st Ave, Moose Jaw, SK with Reverend Deacon Arleen Champion officiating.  For those unable to attend, you are invited to watch the live service virtually by going to https://youtu.be/CIVVQTZu_kk.  The family is requesting that those attending the service in person kindly mask while in the building, unless speaking with Russell, who will need you to unmask for your conversation.  Following the service, Russell will stay in the hall at the church for a short while to greet folk who are not going to be attending the reception.  The reception will take place at Russell's home – 1133 5th Ave NW in Moose Jaw, largely in the backyard.  You are invited to bring a chair for your comfort.  Please come and enjoy a time of memory sharing and comfort in one another's company.  In lieu of flowers, donations in Tara's name may be made to the Moose Jaw Transition House, 650 Coteau St W, Moose Jaw, SK S6H 5E6, Hunger in Moose Jaw, 269 Stadacona St W, Moose Jaw, SK S6H 1Z4, or the Moose Jaw Food Bank, 305 Fairford St W, Moose Jaw, SK S6H 1X6.  Arrangements are entrusted to Moose Jaw Funeral Home, 268  Mulberry Lane.  Andrew Pratt Funeral Director 306-693-4550.