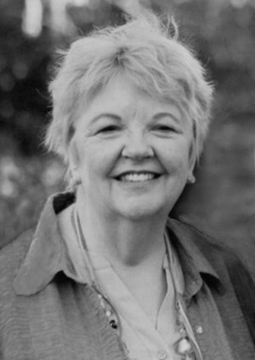 We are sad to advise that Linda Rae Gibson passed away Tuesday, September 5th, 2023 after an illness lasting over two years.  We all admired her strength and positivity.
She was predeceased by her parents, Jack and Miriam Gibson; and brother, John.  Linda is survived by her niece, Sara Barr (Chris Nancarrow); nephew, Kyle Gibson (Kara); great-nieces, Sirocco and Isabeau; and great-nephews: Edison, Johnny, and Llewyn; sister-in-law, Deb Gibson; very close cousin, Bev Anderson and her daughter Stacey; life-long friend, Mary Ellen Koroscil; and the Howard family: Linda, Richard, Blair, and Julianne.
Linda was born and grew up in Moose Jaw, SK, after which she moved to Toronto, ON, where she lived the majority of her adult life.  She was Corporate Administrator for Fallbrook Holdings until her retirement.  Linda enjoyed her job and her coworkers very much and always spoke fondly of them. 
Linda also loved her beautiful condo on Yonge Street and while living there she made many friends, especially her seven best girlfriends whose friendships have lasted over 43 years.
Linda returned to Moose Jaw about 12 years ago to be nearer to family and live in a smaller center.  She thoroughly enjoyed spending time with her great-nieces and nephews.  She loved playing games with them and was known for always buying them the best gifts.
When Linda moved back to Moose Jaw, she was a mainstay on the board of her new condo, Terrace East.  Linda was a friend to all her neighbors.  There were four named Linda living in the condo who were especially good friends and she always joked that she was number one!
Linda loved singing and dancing, attending concerts, and figure skating events.  Once back in Moose Jaw, Linda was on the Moose Jaw Cultural Centre Board of Directors, the Crescent Park Foundation Board, she volunteered for Rhubarb Productions, and volunteered whenever asked.  Linda believed strongly in giving back to her community.
The family is honouring Linda's wishes to not have a program or ceremony.  Please find your own way to honour Linda and say goodbye while remembering her fondly.  
We love you and will miss you, Linda.
Arrangements are entrusted to Moose Jaw Funeral Home, 268 Mulberry Lane.  Gary McDowell, Funeral Director 306-693-4550