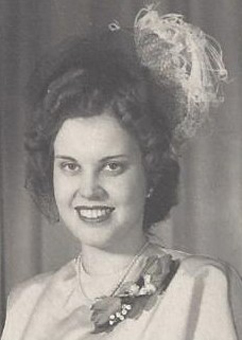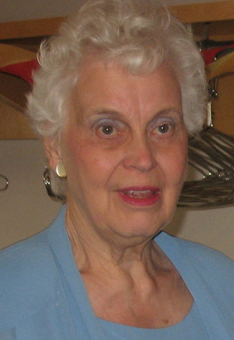 Mary "Jeanette" Gemmell, aged 93 years of Moose Jaw, SK passed away on Tuesday, October 26th, 2021.  Jeanette was born May 15th, 1928 in Old Wives District, SK.  She attended Lake School, Victoria School, and Moose Jaw Technical High School (Peacock).  
Jeanette married Norman on Christmas Eve in 1948 and built a house on Ross St. E. to raise their family.  Norman and Jeanette founded Gemmell's Shoes in 1953 on Athabasca St. E. in Moose Jaw.  They worked side by side growing the business and raising their family of five.  
After fire destroyed the business in 1975, they converted the building into a four-plex apartment.  They restored a house into their new home on 6th Ave. E.  Jeanette was always known for being a hard worker and held jobs at IGA Linsley's Grocery, Ricki's Ladies Wear, Joyner's shoe department, and then returned to the family shoe store when her son Swanee re-opened on Main St. N. in 1984.  
Norman and Jeanette moved to Con's Corner near Crestwynd, SK endeavoring on raising horses, chickens, ducks, and turkeys, as well as gardening and cleaning many eggs.  They moved back to Moose Jaw in 1997.
Jeanette was a beautiful, well-dressed, and stylish woman, always wearing her heels.  She was a great cook, hosting family meals for numerous occasions and baked many, many years of bread, buns, cheese biscuits, cinnamon buns and pies.  
Many years were enjoyed at the cabin at Buffalo Pound Lake.  They traveled to many shoe buying shows over the years and a vacation in Hawaii.  She also enjoyed visiting her son Lonny and his family in New Zealand, as well as numerous trips to visit her daughters Connie and Bonnie and their growing families in Alberta.
Norman and Jeanette were both long-time members of the Optimist/Opti-Mrs Club.  She was always busy and active, and belonged to a ladies bowling league for many years.  Jeanette enjoyed knitting, crocheting, sewing and crafts.
She was predeceased by her husband, Norman in 1998; parents, George and Fanny Stevenson; brothers, Douglas (Wilma) and George Jr. "Slim"; sister, Grace Ivers; sister-in-law, Dorothy (Victor) Stover; sons-in-law, Timothy Schafer and Edwin Mort; nephew, Robert Stevenson; and niece, Judy Stover-Lallier.  Jeanette will be lovingly remembered by her children: Constance "Connie" Mort of Carseland, AB, Lonny (Sue) of Auckland, New Zealand, Bonnie Schafer of Calgary, AB, Swanee (Heather) of Moose Jaw, SK, and Dawn (Jon) Young of Moose Jaw, SK.  She was a proud grandmother to 15 grandchildren: Edward (Colleen) Mort of Calgary, AB, Ian (Lynn) Mort of Strathmore, AB, Candice (Troy Webber), Steve (Sarah) Gemmell, Samantha (Dan Wright), Robert Gemmell (Kate Muldrew), all in New Zealand, Mary Downey (Marco Casagrande), Lori (Tony) Montagnese, Michael Schafer, all of Calgary, AB, Nigel (Simone) Gemmell, Todd Gemmell, Douglas Young (Kristen Rathgeber), all of Moose Jaw, SK, Adam Young (Katie Brickman-Young) of Saskatoon, SK, Kenneth Young (Alison Huynink Young) of Regina, SK and Andrea Young of Moose Jaw, SK.  She was also a great-grandmother to 18.  She will also be remembered by her brother-in-law, Edward Ivers; sister-in-law, Joan (Wes) Wankle; nieces: Beverley Stevenson (Andre Laporte), Lee Bozak, and Lyn (Nick) Machuik; nephews, Jordan Ivers, Darrell (Judy) Ivers, Scott Ivers, and Gordon Stevenson; as well as many cousins and family friends.
Thank you to the caring and supportive staff of Moose Jaw Providence Place – Edgar Hall Unit.
A Celebration of Jeanette's Life will be held at a later date.
As an expression of sympathy, donations in Jeanette's name may be made to Canadian Heart and Stroke, 110-1525 Carling Avenue, Ottawa, ON K1Z 8R9 www.canadianheartandstroke.ca.  Arrangements are entrusted to Moose Jaw Funeral Home, 268 Mulberry Lane.  Todd Sjoberg, Funeral Director 306-693-4550