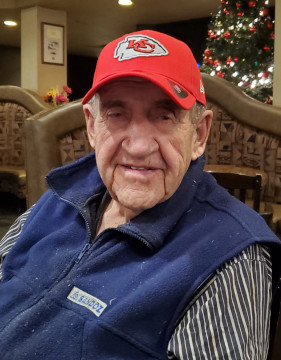 Garry Owen Froehlich, aged 85 years, passed away with his family by his side in Moose Jaw, Saskatchewan, on Sunday, November 12th, 2023.
Garry was born in Moose Jaw on June 1st, 1938 to Leonard and Mary Froehlich; he was the youngest of six children.  Garry began his life on the farm and loved everything about the it – growing up learning about farming through all the years.  One of his greatest joys in life was working the land.
He was predeceased by his siblings: Alice, Pauline, Leonard Jr, Shirley, Joe, and Audrey; as well as children: Gina and Gwen. Garry is survived by his wife, Merle; children: Jody (Allan), Paula (Andy), Lyle (Debra), Lehellen (Ken), Vernon (Lori), and Murray (Dee); grandchildren: Ashton (Marlon), Chad, Ashley, Coleton (Sydney), Tess (Mike), Layne, Jamie (Keegan), Adam (Bailey), Sam, Liam, Molly, Carter, Emily, and Kate; as well as his eight great-grandchildren.
The family would like to thank the staff of the Dr. F.H. Wigmore Regional Hospital ICU for their excellent care and attention.
The Funeral Mass will be celebrated on Saturday, November 18th, 2023 at 11:00 a.m. at St. John's Parish in Marquis, SK.  Father Felipe will be the presiding celebrant and interment will take place in Marquis Cemetery.  Arrangements are entrusted to Moose Jaw Funeral Home, 268 Mulberry Lane.  Andrew Pratt, Funeral Director 306-693-4550