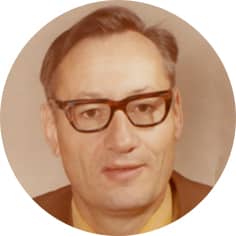 Keith Gordon Fraser, aged 93 years of Moose Jaw, SK passed away on Wednesday, January 29th, 2020, while residing at Providence Place.  Keith was born on January 28th, 1927 at Tugaske, SK and attended Huron Country School.  He attended Normal School in 1947 and later graduated from the University of Saskatchewan with a Bachelor's Degree in Education.  He began his teaching career at several locations in Saskatchewan and Alberta before retiring in 1983 after 33 years. Keith became active in community events, and joined the Timothy Eaton Senior Citizens Center where he enjoyed playing badminton, goodminton, alley bowling and carpet bowling until his health failed him.  He also enjoyed playing tennis and lawn bowling. He was a sports enthusiast and loved watching football and hockey. He was a devoted fan of the Saskatchewan Roughriders and held season tickets for 18 years.  
He was predeceased by his parents, Donald and Edna Fraser; brothers, Ross and Donald Fraser; sister-in-law, Elsie Fraser; and niece, Janice Lovan.  Keith is survived by his nephews: Alan (Marta) Fraser of Calgary, AB, Gordon (Tammy) Fraser and family, Terry (Mellodey) Fraser and family, and Leroy Fraser, all of Saskatoon, SK; niece, Brenda Primeau of Prince Albert, SK; and sister-in-law, Kay Fraser of Calgary, AB.  
A special thank you to the amazing staff at Providence Place, especially the Edgar Hall staff.  
A Funeral Service will be held at a later date.  In lieu of flowers, donations in Keith's name may be made to the Saskatchewan Lung Association, 1231 – 8th St E, Saskatoon, SK S7H 0S5 or to a charity of one's choice.  Arrangements are entrusted to Moose Jaw Funeral Home, 268 Mulberry Lane.  Andrew Pratt Funeral Director 306-693-4550