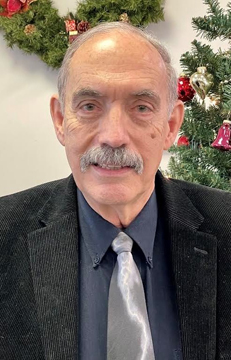 September 13th, 1948 – January 13th, 2023
"For me to live is Christ, and to die is gain." Philippians 1:21
It is with deep sadness but with great hope in the Lord that we share that Roger Ellis Foust, Jr. passed away peacefully with family by his side on Friday, January 13th, 2023, at the age of 74 years, after suffering a severe stroke.
He was predeceased by his wife, Ruth Foust; parents, Roger and Pearl Foust; and granddaughter, Kasey Grace Schroder.  Roger is survived by his sisters: Patti Baker (Steve), Linda Batdorff (Steve), Bonnie Reynolds (Tom), and Cindy Murphy (Rob); children: Lori Schroder (Kurt), Curtis Foust (Renee), Lisa Tomada (John), and Heather Oliveros (Jon); grandchildren: Jessica Franklin (Eric), Monica Schroder, Caleb Schroder, Titus Schroder, Megan Foust, Alyssa Foust, Kendra Foust, Lucas Foust, Micah Tomada, Alexander Tomada, Andrew Tomada, Malia Tomada, Nolan Oliveros, and Marcus Oliveros; and great-grandchild, Gideon Franklin.
Roger married his college sweetheart, Ruth Wright, in 1969.  They moved to Moose Jaw, SK along with their four children in 1982 and started Moose Jaw Baptist Church under the leadership of Continental Baptist Missions.  Roger was the pastor there for 37 years, until his retirement from the ministry in 2019.  He drove a school bus for many years, coached several school and community youth sports teams, and even delivered the Moose Jaw Times-Herald each day for exercise.
When Roger was not doing church activities or his community jobs, you might find him watching a Warrior game, having coffee and a donut at Tim's with a friend, eating a burger at McDonald's, or bird watching with his grandkids in Wakamow, always wearing his signature black and red.  He loved the prairie, a love which was reflected in his beautiful nature photos.  Whenever he was complimented on his photography, he always gave credit to God as the true "artist", as stated in Psalm 19:1- "The heavens declare the glory of God; and the firmament shows his handiwork".
Above all, Roger was known for his commitment to his faith in Jesus Christ his Saviour and for his heart for the spiritual welfare of others. He will be greatly missed.
The Funeral Service will be held on Friday, January 20th, 2023 at 1:00 p.m. in Moose Jaw Funeral Home.  Pastor Tim Friesen will officiate and interment will take place in Rosedale Cemetery.  Those not able to attend may view the service virtually by going to www.moosejawfuneralhome.com/webcast/.  A Time of Visitation for Family and Friends will be held on Thursday, January 19th, 2023 from 7:00 – 8:00 p.m. in Moose Jaw Funeral Home.  Arrangements are entrusted to Moose Jaw Funeral Home, 268 Mulberry Lane.  Gary McDowell, Funeral Director 306-693-4550