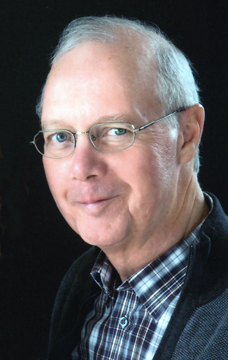 It is with deep sadness that the family of Tom Findlay, announce his passing, on Thursday, October 13th, 2022 at the age of 73 years.  He was predeceased by his parents, Allen and Edna Findlay.  Tom is survived by his loving wife, Mary Dell; sons, David (Angela) and Nathan (Jasmine); grandsons, George and Charles; his extended family: stepson, Bob (Julianne – Elyse, Marybeth and Bob Jr.) and stepdaughter, Tamara; his sister, Isabel; niece, Catherine (Andre – Stephane, Alain, Genevieve); nephew, Patrick (Davin); and by Nancy, the mother of Tom's children.
Tom was born and raised in Briercrest, SK.  Although Tom didn't personally farm, he always maintained a close connection to his farm in Briercrest and the special friendships he had there.  He worked as a teacher and taught in Brownlee, Abbey, Lintlaw and Briercrest, SK with the majority of his 30-year teaching career at Lindale School in Moose Jaw.  Tom was an avid reader and loved a good debate on many subjects, especially over breakfast at the Uptown.  He enjoyed many travels and adventures with his wife Mary Dell, from Viking cruises in Europe to road trips in the Southern States.  Tom had also been a pilot and loved flying with family and friends to different places in Canada and the States.  He was always up for an adventure.  Most of all, Tom was looking forward to watching his grandchildren grow.  He cherished every moment he had with them, including sliding down the slide at the playground with them.  
Tom was taken by a fast and aggressive cancer.  Even in facing that, he showed his great love for his family and immense gratitude for the life he had enjoyed.
A Celebration of Tom's Life will be held on Friday, November 18th, 2022 at 11:00 a.m. in Zion United Church, 423 Main St N, Moose Jaw, SK with Reverend Tim Ellis officiating.  Those not able to attend may view the service virtually by going to https://youtu.be/a2gjrh8G-V0.  In lieu of flowers, donations in Tom's name may be made to the Canadian Cancer Society, 1910 McIntyre St, Regina, SK S4P 2R3 or the Moose Jaw Health Foundation, 55 Diefenbaker Drive, Moose Jaw, SK S6J 0C2.  Arrangements are entrusted to Moose Jaw Funeral Home, 268 Mulberry Lane.  Andrew Pratt Funeral Director 306-693-4550