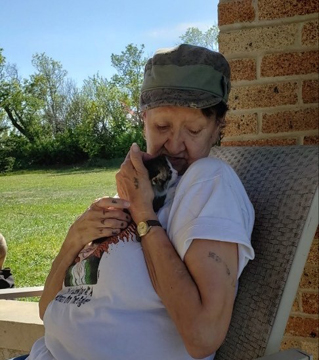 With great sadness we share the passing of Marilyn Ferguson on February 19, 2023.  We are all devastated by the loss of this beautiful and loving woman.  She will be greatly missed.  
Survived by her children, Dale Ferguson (Amanda Benn), Louise Lemay, Leo Lemay (Tania Klyne) and sister, Maryann; grandchildren: Shay, William, Emma, Ryder, Nevaeh, Liam, Jeremy, Jordan, Joey, Thunder and many more family friends who loved and adored her.
A Celebration of Marilyn's life will be held on Friday, March 3, 2023 at 1:00 p.m. at Moose Jaw Funeral Home. For family and friends who are unable to attend, you are invited to view the service virtually by going to www.moosejawfuneralhome.com/webcast/.   
Arrangements are entrusted to Moose Jaw Funeral Home, 268 Mulberry Lane.  Michelle Ellis, Funeral Director 306-693-4550