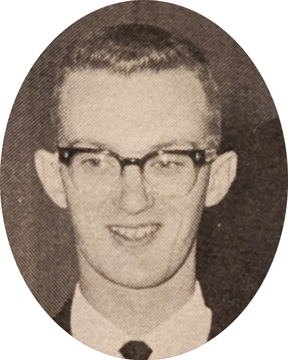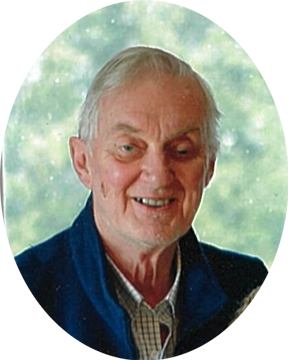 James Martin Ferguson was called home to be with his Saviour on Wednesday, July 13th, 2022 after a short illness.  Jim was born in Thunder Bay, Ontario on June 10th, 1940.  He surrendered his life to the Lord as a teenager through the witness of his mother.
Jim attended Briercrest Bible College for a year and then finished his degree at Winnipeg Bible College.  He later attended Lakehead University.  Jim married Leta in 1970 and had three children: Daryl, Heather and Andrea.  He worked several years in Thunder Bay as a probation officer and in 1982, Jim resigned from that job.
One of the most significant events in Jim's life was prompted by an invitation from Leta's nephew to attend their wedding in New Zealand.  This developed into an extended trip around the world, visiting more than 20 countries on four continents.  In 1983 Jim and family moved to Southern Ontario and he took a position at Yonge Street Mission in Toronto.  After working there for several years, he took a job at Instant Custom Signs to be closer to home in Newmarket.  For a time, Jim lived in Thunder Bay to assist his elderly mother.  Christmas was a special time for him and he would often drive through winter conditions to be with family.
In 2015 Jim joined his family in Saskatchewan, moving to Caronport.  He felt at home here at "Port", reconnecting with several college buddies both from Winnipeg Bible College (Providence University) and Briercrest.  Jim also made many new friends while being active in two churches.  He sang in choir, served as a board member, leading worship and attending care groups.  He had a passion for singing and music, having had classical voice training.  He was a good listener. 
For the last seven years, Jim has enjoyed having his family close by – going on vacations, enjoying board games, bocce ball, mini-golf, day trips to various historic sites and beaches.  Jim watched his son play hockey for a season, attended Briercrest Clippers games in the gym, and other local events.  He enjoyed Briercrest Christmas Musicals and Worship Arts productions.  He was active on social media and regularly participated in all his family's activities.  He particularly enjoyed regular game-nights, which were live-streamed with family down east. 
Jim's life was full and blessed.  He loved and was proud of his family and kept in close contact with each one.  We thank God for His care and guidance throughout Jim's life – which was an example to many.
He was predeceased by his father and mother, Thomas and Lily Ferguson; and aunt, Margit Hansen.  Jim is survived by his three children: Daryl (Iwona), Heather (Glen), and Andrea; wife, Leta; and grandchildren: Sarah, Carly and Timothy.
A Celebration of Jim's Life will be held on Saturday, July 23rd, 2022 at 2:00 p.m. at the Mortlach Community Church in Mortlach, SK.  
Philippians 3:13, 14
Brothers, I do not consider myself to have taken hold of it. But one thing I do: Forgetting what is behind and reaching forward to what is ahead, I pursue as my goal the prize promised by God's heavenly call in Christ Jesus.
Arrangements are entrusted to Moose Jaw Funeral Home, 268 Mulberry Lane.  Michelle Ellis, Funeral Director 306-693-4550