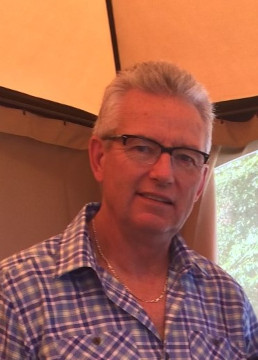 Alvin Charles Evans aged 68 years of Moose Jaw, SK., passed away on Thursday, November 16, 2023. Alvin worked for the Government of Saskatchewan for 43 years, including retirement from Department of Highways on July 21, 2021.  After retiring, Alvin continued to truck drive for CK Transportation Ltd.
Alvin met in 1972 and married in 1976, the love of his life (high school sweetheart) Lana Evans (née Dufour).  Throughout the years, Alvin's favourite saying to Lana was "Mom, you're the best".  During Alvin and Lana's life together, they had two boys, Shea and Brennan.  Alvin enjoyed spending time with the boys in his garage providing them with the skills and knowledge of working on vehicles including paint, body and mechanical work.  
Alvin is survived by and will be lovingly remembered by his wife, Lana; sons, Shea (Courtney) and their children Wyatt and Lilly, Brennan (Kristen) and their son Frank; mother, Ruth Evans; siblings: Dawn Meisner (Ken Chorney) and their children Myles and Falynn, Maureen Evans, David Evans (Mavis) and their children Cole and Brett.
Alvin's memories will be cherished by his mother-in-law, brothers and sisters-in-law, several nieces and nephews as well as numerous friends.  The highlight of Alvin's days was spending time with the three most precious little people in his life, Wyatt, Lilly and Frank.  Alvin's grandchildren admired their papa's expertise in repairing their toys, teaching them garage skills and providing them with special treats.
A Celebration of Alvin's life will be held on Monday, November 27, 2023 at 1:00 p.m. in Moose Jaw Funeral Home.  Donations in Alvin's name may be made to a charity of one's choice.  Arrangements are entrusted to Moose Jaw Funeral Home, 268 Mulberry Lane.  Michelle Ellis, Funeral Director 306-693-4550