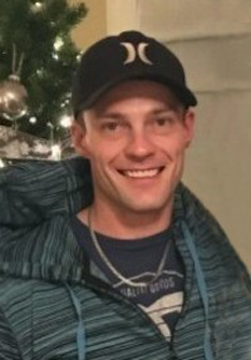 Kyle Grant Erskine (Francis) passed away Thursday, September 14th, 2023 at the young age of 39 years.  Kyle was born January 21st, 1984 in Moose Jaw, SK and he spent his life around the area.
Kyle went to Mortlach school, where he was on the honor roll.  After school he took after his uncles, working in drywalling which was a talent on its own.  Kyle loved what he did and did it with perfection and pride.  Kyle loved his music and speakers, beats were always to be heard if Kyle was around. 
Kyle loved with his whole heart, his family and friends were important to him, he could always make you laugh, he was the life of the party.  Kyle loved to look his best, always dressing up and would say "I'm G'd up from the feet up".
He was predeceased by his brother, Clayton; Grandma Elsie and Grandpa Abby.  Kyle was is survived by his mom, Brenda, dad, Darryl; sisters: Angie (Tyler), Tyra and Jordan, Deniel (Shayne), Ethan and Brynlea, and Sheri (Dave) Hudson; brothers: Derek (Jessica), Nevaeh, Hayden, Daydrain, Tayla, Darren (Beau),  and Teigh (Karly); father, Grant; Grandpa Eddie and Grandma Gwen; aunts and uncles: Shelly (Wes), Ray, Rod, Bonnie (Gary), Brenda (Ken), Rhonda, and Wayne; as well as special friends, Shawn and Amanda; along with his side kick Smokey.
A private family service will be held to honour Kyle.  As an expression of sympathy, donations in Kyle's name may be made to the St. Aiden Anglican Church lunch program at giving@staiden.ca.  Arrangements are entrusted to Moose Jaw Funeral Home, 268 Mulberry Lane.  Michelle Ellis, Funeral Director 306-693-4550