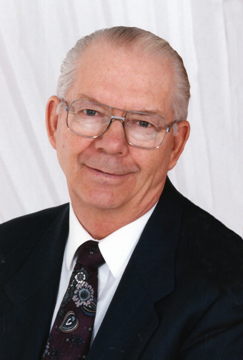 Clayton Guy English, aged 84 years of Eyebrow, SK passed away on Monday, October 3rd, 2022 at 6:25pm.  Clayton was born to Harold and Mildred English on December 30th, 1937 and grew up on a farm by Regina, SK.  He married the love of his life, Frances Haugan, on October 10th, 1959 and together they had three children.
He was predeceased by his parents, Harold and Mildred English; brothers: Ron, Harley, and Elmer; sisters, Shirley Beuker and Colleen Grymaloski; and still living: brothers-in-law, Gary Beuker and Orville Grymaloski, and sisters-in-law, Marguerite English and Marilyn English.  Clayton is survived by his wife, Frances; children: Ron English, Jackie (Scott) Robertson, and Greg (Jen) English; grandchildren: Mitch (Amy) Robertson, Jonathan Kieller, Allyson (Tyler) Sieb, Colin (Quinn) Robertson, Jaydene (Nathan) Walliser, Amy (Colby) Pruden, Sarah (Rochelle) Allen, and Pam Thiessen; great-grandchildren: Claire and Evelyn Sieb, Colibri and Lowell Pruden, Jack Walliser, Clarke Robertson, Richard Clermont, and Amiah Allen. 
Clayton worked as a flooring installer when he was first married before moving to the farm.  He loved the farm and farm life, and instilled that love to his children.  Working hard was how he was raised and wired.  Sleeping in was not heard of and he was never late.  If you aren't early, you are considered late.  His heart was true to his God, through his daily devotions, and commitment to church, helping someone in need, and teaching his children and grandchildren about their need for God in their lives.
He was a strict but caring father and not one of us would doubt his love for us.  He was a provider, protector, a leader, and a family man.  
Clayton loved his wife of 63 years with all his heart, from the day they first met till he took his last breath.  He suffered and endured much physical illness over the course of his life, CHF being the final cross to bear.  He gathered his family when he knew it was his time to go, told each that he loved them and blessed them.  God took him gently and we know he is rejoicing in Heaven.
The Funeral Service will be held on Tuesday, October 11th, 2022 at 2:00 p.m. in the Hillcrest Apostolic Church, 1550 Main St N, Moose Jaw, SK with Pastor David Wicks officiating.  A private family interment will take place in Rosedale Cemetery.  Those not able to attend may view the service virtually by going to https://youtu.be/-f3qsIGSFKY.  As an expression of sympathy, donations in Clayton's name may be made to a charity of one's choice.  Arrangements are entrusted to Moose Jaw Funeral Home, 268 Mulberry Lane.  Andrew Pratt Funeral Director 306-693-4550