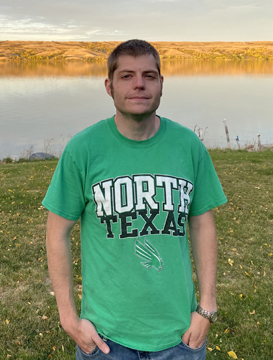 William David Wilson Elliott
It is with great sadness that we say bye for now to our beloved son, brother, uncle, co-worker and friend, William David Wilson Elliott, aged 31 years of Moose Jaw, SK.  
William was born May 5th, 1992, instantly beloved by Lucinda and Bill Elliott and big sister Ashley.  Ashley remembers being picked up from her classroom to be taken to the hospital to meet her new brother.  William brought such joy to the family, and he was a very happy, smiley baby and little boy.  From an early age he loved cars, trucks, monster trucks, boats, and airplanes.  He also loved boat rides at the lake.  
William attended Sunningdale School for kindergarten, switching to St. Michaels School for the rest of his elementary days, and then attended Vanier Collegiate for high school.  Following graduation, William completed his studies in Mechanics at SIAST Palliser Campus in Moose Jaw with two scholarships.  He then later completed his Early Childhood Education and was beloved by all the children at Building Blocks Daycare at which he was employed.  William also gained employment as an education assistant at Peacock Colligate and Baildon.  William was about to spend the summer of 2023 working full time with Inclusion Moose Jaw and was to return to Baildon full time in the fall of 2023.  As well, William also spent his evenings and weekends mentoring special needs children and made a difference in the lives of many.  
William enjoyed cars and knew everything there was to know on the subject.  In fact, William knew almost everything on many subjects, history, politics, and technical matters were some of his favourites.  He had the answers to most questions and would listen thoughtfully to the answers one had to give to the questions he himself asked.  What we wouldn't give to sit and have one more conversation with him. 
William was the best brother to Ashley and devoted uncle to her three sons, his nephews, the lights of his life, Winston, Austin, and Braylon.  Facing the summer at the lake, the next birthdays for the boys, knowing Uncle Bill will not be there as he has been for every previous one is a pain that cannot be described.  He would never miss any event pertaining to the boys and for that we are eternally grateful to him.  William, you know how much your presence meant to the boys and everyone else.  
William enjoyed travelling and attended 5 NASCAR races with Bill, creating memories that will never be forgotten and will help to the ease the pain as a future without him is faced.  With Cindy he travelled to many places, the Grand Canyon and Yellowstone National Park just to name a few, and was planning a trip with her to Quebec City in the near future.  He joined Ashley, Daryle and the boys in November of last year in Disneyworld for 4 days and brought such joy to the trip.
He was predeceased by his maternal grandparents, David Wilson (1969) and Therese Arnold (1991); paternal grandfather, William Elliott Sr (1986); and paternal step-grandfather, Otto Arnold Jr (2002).  Left to mourn William's loss are his mom, Cindy Wilson; father, Bill Elliott; sister, Ashley George (Daryle); his three nephews: Winston, Austin and Braylon George; as well as his Nana, Thelma Elliott.  
We love you and miss you.  Until we meet again.
A Private Service will be held to honour William.  As an expression of sympathy, donations in William's name may be made to Building Blocks Daycare, 812 Fairford St E, Moose Jaw, SK S6H 0G4 or the Kinsmen Inclusion Center, Box 58, Moose Jaw, SK S6H 5V2.  Arrangements are entrusted to Moose Jaw Funeral Home, 268 Mulberry Lane.  Michelle Ellis, Funeral Director 306-693-4550