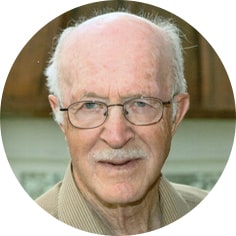 Rudolph (Rudy) Edel passed away in Moose Jaw, SK on Monday, February 17th, 2020 at the age of 91 years.
Rudy was born on February 14th, 1929 at Melville, SK.  He was the 9th of 13 children of Reinholt and Katherine Edel.  Rudy was confirmed at St. John's Lutheran Church and attended Grainfields School, both in Shevlin, MB.  Rudy moved to Melville in the 1950s, where he worked for the Co-Op Creamery. On May 6th, 1967 he married Elaine Wolchuk and they were blessed with a wonderful daughter, Kim in 1972.
Rudy loved music, playing guitar in a band as a young man, and until his final months continued to pluck on his banjos, guitars, and mandolin.  Rudy's other hobby was collecting and refinishing antiques, from cars to clocks, gramophones to radios. He could regularly be found at auctions and garage sales looking for his next treasure.
He was predeceased by his parents Reinholt and Katherine (nee Schappert) Edel; sisters Margaret Marzoff, Hilda Edel, Ann Hetter, Elsie Hetter, Martha Graff; brothers John Edel and Phillip Edel.  Rudy leaves to cherish and celebrate his memory: his wife, Elaine; daughter, Kim (Brad) Doerksen; sisters, Pearly Pokrant and Esther (John) Resch; and brothers, Gary (Vi) Edel and Ernest Edel. 
A Celebration of Rudy's Life will be held on Saturday, February 22nd, 2020 at 1:00 p.m. in Matthew's Funeral Home, 750 6th Avenue West in Melville, SK.  Lunch will follow the service at the Melville German Heritage Club.  A private family interment will take place at a later date.
Arrangements are entrusted to Moose Jaw Funeral Home, 268 Mulberry Lane.  Andrew Pratt Funeral Director 306-693-4550