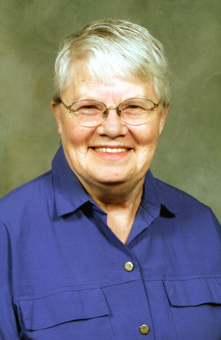 CAROLYN HEATHER DUNCAN (née: Cameron)
It is with great sadness we announce the passing of Heather Duncan on Wednesday, November 3rd, 2021 after a brief battle with cancer, at 84 years old. 
She was predeceased by her husband, Howard Duncan; parents, James and Agnes Cameron; children, Diane Nash and Grace Duncan; grandchild, Willie Duncan; siblings: Muriel Petcoff, Gordon Cameron, Alan Cameron and Ross Cameron.  Heather is survived by her children: David (Carol) Duncan, Jim (Gail) Duncan, Scott (Sherry) Duncan, and Laura (Jerod) Bennett; son-in-law, Steve Nash; 17 grandchildren, 35 great-grandchildren and 1 great- great-grandchild; as well as numerous nieces and nephews, and extended family.
Born on June 6th, 1937, Heather was raised in the Briercrest, SK area, attended Spicer School and then Briercrest School.  She met the love of her life, Howard Duncan and they were married on December 10th, 1955.  Their married life began in Claybank, SK and in 1969, their adventure took them to a farm south of Bayard, SK.  In 1974 they moved to the Schick Farm.  In 1979 they moved to a home on the site of the Claybank Brick Plant.  Their journey continued on to Hearne, SK in 1989, with another adventure of owning and operating C&D Welding & Repair in Briercrest on July 1st, 1990.  She made Briercrest her final home in 2017. 
We would like to thank Dr. Pilon, as well as the doctors and nurses at the Dr. F.H. Wigmore Regional Hospital who were responsible for the care, comfort and kindness they provided to Heather. 
A Memorial Service will be held on Tuesday, November 9th, 2021 at 2:00 p.m. in the Briercrest Community Hall, Briercrest, SK.  Glennys Grosenick will officiate and interment will take place at Briercrest Cemetery.  In lieu of flowers, donations in Heather's name may be made to a charity of one's choice.  Arrangements are entrusted to Moose Jaw Funeral Home, 268 Mulberry Lane.  Andrew Pratt Funeral Director 306-693-4550