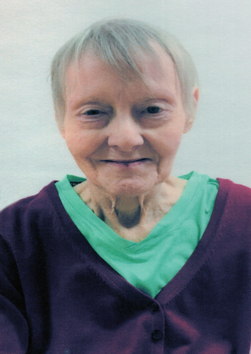 CHARLOTTE DUFFEY (née: Maddocks)
Charlotte Duffey, aged 84 years of Moose Jaw, SK passed away on Saturday, April 30th, 2022.  Charlotte was born on September 16th, 1937 and lived south of Moose Jaw by 363 Highway at SW 30-16-28.  She attend Clay Hill School.  In 1952, she moved to Moose Jaw with her parents and worked as a telephone operator and waitress.  Charlotte loved music and played the piano.  She married Donald Duffey in 1963.
She was predeceased by her husband of 27 years, Donald; parents, William and Charlotte Maddocks; brother, James; and sisters-in-law, Elsie, Myrtle, and Laura.  Charlotte will be lovingly remembered by her sisters-in-law, Bessie, Nina, and Leila; as well as several nieces and nephews.
The family would like to extend a big thank you to the staff at Pioneer Lodge for all of the wonderful care they provided to Charlotte.
A Private Family Service will be held to honour Charlotte and interment will take place at Caron Cemetery.  Flowers are gratefully declined.  As an expression of sympathy, donations in Charlotte's name may be made to The Moose Jaw Humane Society, Box 1658 Station Main, Moose Jaw, SK S6H 7K7.  Arrangements are entrusted to Moose Jaw Funeral Home, 268 Mulberry Lane.  Todd Sjoberg, Funeral Director 306-693-4550