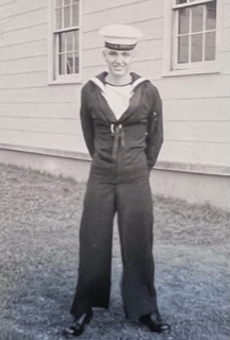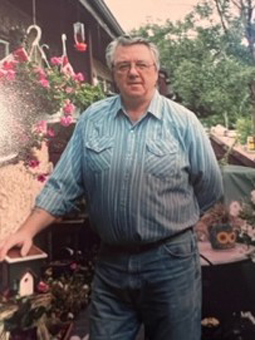 July 17th, 1943 – July 1st, 2022
Wilfred Norman Drake, aged 78 years of Moose Jaw, SK passed away on Friday, July 1st, 2022.  Wilf was born in Outlook, Saskatchewan.  He was predeceased by his parents, Joseph and Irene Drake.  Wilf is survived by his son, Mel (Shannon) Drake; grandchildren: Amanda, and Austin; brother, Randy (Wendy) Drake; nephews, Adam (Treasure and Jett), and Taylor (Kaylin) and their children Lennon and Baker; as well as by his beloved long-time companion, Laurie A. Acott.
Wilf was named after Wilf Carter and true to his name, he came to love traditional country music.  Wilf grew up in Moose Jaw and in 1962 enlisted in the Royal Canadian Navy and took his basic training in Cornwallis, Nova Scotia.  He served as a cook on the HMCS Cayuga and HMCS Cape Scott on a medical expedition to Easter Island.  In 1964 Wilf married his first wife, Isabelle (Sue) Pushie in Halifax, Nova Scotia and a year later they had their son Mel.  He always viewed his service as having given a small town Moose Jaw person as an opportunity to see the world.  He was able to visit New York, the White House in Washington DC, Colombia, Peru and was always proud to have visited Machu Pichu and the Easter Islands.
Wilf fondly remembered the historic moment of the transition from the Red Ensign to the Canadian Maple Leaf Flag, as he and his shipmates on board handmade a new flag for the transit through the Panama Canal.  He was proud for having served on Canada's "fightingest ship" the HMCS Haida among the thirteen ships vessels upon which he served.
After leaving the Navy, Wilf and his family returned to Moose Jaw and he worked at the Fleet Center for many years – he even competed in stock car racing, driving a car owned by the Center.  He then worked at the Moose Jaw Refinery (Gibsons Energy) until his retirement at the young age of 69.  Wilf was justifiably proud of his 31 year career at the Refinery, retiring as Crude Unit Chief Operator.  Wilf's dedication and contribution to the growth of the refinery was recognized upon his retirement.  He treasured his time and the many associations and friendships he made there.
Wilf enjoyed watching Nascar, The Saskatchewan Roughriders, and Montreal Canadians while enjoying a cold Kokanee beer.  He loved country music, especially classic country and particularly George Jones and Johnny Cash.  Wilf was proud of his fifty year membership in the Army Navy and Air Force Veterans club.  He was also a member of the Royal Canadian Legion as well as the Eagles.  Wilf loved Jeopardy and was the resident Scrabble arbiter of the various spelling and word usage disputes.  He took pride in his ownership and care of his beloved bonsai trees, his Pontiac Parisienne, and beloved pet cat April.  Wilf was a kind man with a sharp wit and a good sense of humor, and will be missed by all those who knew him.
Thank you to Dr. G.B. VanHeerden and the staff at Extendicare in Moose Jaw.
A Celebration of Wilf's Life will be held on Friday, July 8th, 2022 from 2:00 to 5:00 p.m. in the Anavets Hall, 279 High St W, Moose Jaw, SK.  As an expression of sympathy, donations in Wilf's name may be made to The Moose Jaw Humane Society, Box 1658 Station Main, Moose Jaw, SK S6H 7K7.  Arrangements are entrusted to Moose Jaw Funeral Home, 268 Mulberry Lane.  Cara Ashworth – Intern Funeral Director 306-693-4550