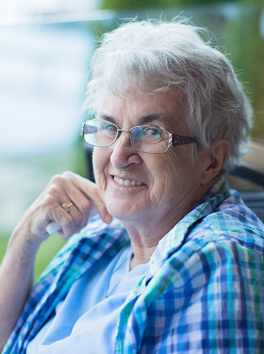 We would like to report that Lillian Edna Diggins (née: Cook) has been missed since Tuesday, April 12th, 2022, but has apparently been seen walking the glassy shores of Heaven holding the hand of her cherished love and companion.
Lillian's story began in Tillsonburg, Ontario on July 6th, 1928 when she was born to Harry and Wanda Cook.  Soon to join the family were her siblings Betty, Gordon and Paul.
In the fall of 1947, Lillian (Cookie, as she soon was nicknamed) ventured by train to the prairies to attend Briercrest Bible Institute (BBI).  After completing her college training, she returned to Caronport, SK to work for the school, and eventually married the very handsome and debonair, Gordon Diggins.
They spent 56 blessed years together.  During their first 34 years, Lillian held several different positions at the Bible College.  Most notably – her amazing work as the Alumni Secretary.  If thrown the name of a former student, she could rattle off what years they had attended, who they married and the names of each of their children and pets.  She took great interest in every alumnus and kept in contact with many alumni missionaries around the world.
In 1990 Gordon and Lillian moved to Abbotsford, British Columbia to enjoy their retirement.  God gave them 22 more fulfilling years with old and new friends at Awana and Grace Bible Church before Gordon passed away in 2012.
A couple of years later Lillian would move back to the prairies and settle into life at The Bentley in Moose Jaw.  Here she grew to love the wonderful staff and residents and all the fellowship and activities they provided.  She will be remembered for her radiant smile, and her weekly quotes and verses printed out and displayed on her walker to encourage every person who crossed her path.
Lillian and Gordon gave Godly guidance by word, love, laughter and example to Laurel and Lloyd (Jesse, Tash, Skye, Ryland, Toby; Jordan, Melissa, Eli, Avery; Cassidy, Dustin, Leo and Colby), Kathy and Jim (Chelsey, Nathan, Oliver, Jasper, Piper; Lindsey, Reegan; Aaron, Shelby, Eliot), Daryl and Debbie (Cody, Tenay, Beckam, Jacob, Jasper; Becky, John, Jaycee, Jenna, Alexis, Ava; Jenny, Caleb); Paul and Shelley, (Richard, Katie; Tristan, Emma; and Karigan).
Lillian was predeceased by grandson Mark, who hangs out with Gordon these days.  She was also predeceased by her parents, Harry and Wanda Cook; and her brother, Gordon Cook.
As a family we would like to thank Dr. Brown, Dr. Pilon and staff, as well as the wonderful gang at TLC pharmacy for the love and care shown to Mom over the years.  We are deeply indebted to the staff (past and present) and many friends at The Bentley who made Mom feel like the Belle of the Ball.  Also the tender comfort given by the Pioneer Lodge heroes will never be forgotten. 
A Memorial Service will be held on Wednesday, April 20th, 2022 at 1:30 p.m. in Moose Jaw Funeral Home.  Dr. John Barkman and Mr. Norm Klassen will officiate as per Lillian's request.  Those not able to attend are invited to view the service virtually by going to www.moosejawfuneralhome.com/webcast/.  In lieu of flowers, donations in Lillian's name may be made to a charity of one's choice.  Arrangements are entrusted to Moose Jaw Funeral Home, 268 Mulberry Lane.  James Murdock, Funeral Director 306-693-4550