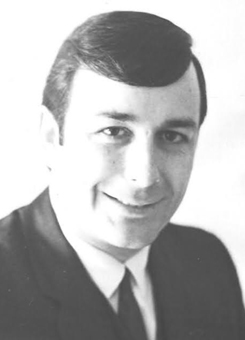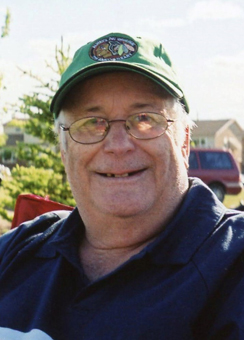 James Michael Deyotte, aged 77 years of Moose Jaw, SK passed away on Wednesday, May 19th, 2021.  Jim was born in Motherwell, Scotland on February 1st, 1944.  He came to Canada with his mother Margaret, arriving in Halifax on July 1st, 1946.  Sadly things didn't work out with his father, Alphonse.  Jim was very attached to his mother as it was just the two of them.  She was his rock and he was hit hard when she passed away.
Jim was very musical.  He played a fine trumpet.  A highlight was winning the Moose Jaw Music Festival "Class A Brass Solo Showing the Most Promise" at the age of 16.  He went through the Lions Band Program and later played with the Saskatchewan Dragoon Band for nine years.  He even played for Prime Minister Pierre Elliot Trudeau.  He directed the choir at St. Joseph's Church – which is where he met his future wife, Simone.
Jim married Simone (née: Jones) in 1971.  They raised three children together – Katherine, Kevin and Pamela.  Unfortunately, Jim was diagnosed with Bi-Polar disease in his later years.  He fought – but the disease and time prevailed.
Jim was very proud of his Scottish heritage and always dreamed of going back one day.  This was not to be however, as poor health would not allow it.
Jim was able to remain at home until near the very end – spending his last days in the hospital.  He received excellent care, but it was not possible to kill off the "super bug" that claimed him.
He was predeceased by his mother, Margaret; father, Alphonse; son, Robbie; as well as many relatives overseas and in Canada.  Left to mourn Jim's passing are his wife of 50 years, Simone; daughter, Katherine Rose Munro (Ken) and their sons, Warren (Kayla, Christopher, Elizabeth), Bradley, Kyle, Kurtis (Kat, Gwynevere, Ember), and Kenneth; son, Kevin James Deyotte (Hunter); daughter, Pamela Margaret Montgomery (Tom) and their daughters Cassia and Marisa.  A Private Funeral Service will be held at St. Joseph's Church. A public gathering will be held at a later date.  Arrangements are entrusted to Moose Jaw Funeral Home, 268 Mulberry Lane.  Todd Sjoberg, Funeral Director 306-693-4550