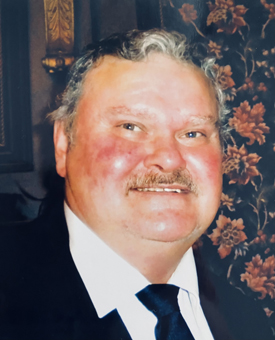 William Bennett "Ben" Devine
1959 – 2022
After a short, courageous battle with cancer, our brother, uncle, great-uncle, and cousin, William Bennett "Ben" Devine passed away peacefully on Sunday, June 26th, 2022.  Ben was born on October 25th, 1959 in Moose Jaw, SK.  He was predeceased by his parents, Don and Bette Devine; brother, Randy Devine; great-niece, Lauren Van Keppel; cousins, Rod and Marlene Smith; as well as many other close family members including aunts, uncles, and grandparents.  Family meant everything to Ben.  He leaves to mourn: his brother, Grant (Chantal) Devine and family; sister, Judy (Wes) Vaughan and family; as well as many nieces, nephews, cousins and family friends. 
Ben grew up on the family farm "Devine Rancho" in Lake Valley, SK where he and his family were active members of the Lake Valley United Church and Rowletta Civic Centre.  Ben attended Brownlee School and Peacock High School in Moose Jaw.  He farmed alongside his dad and brothers for many years but he loved getting off the farm too.  He traveled all the way to New Zealand to participate in an agriculture exchange program and spoke fondly of his winter holidays in Mexico.  When Ben retired from farming, he worked at Casino Moose Jaw for several years where he enjoyed running into family and friends.
Despite significant health challenges, Ben had a great sense of humour and a phenomenal memory.  He loved to visit, laugh and reminisce about family events.  He was truly happy when those around him were having fun.  If we could not remember when or where something happened, Ben always had the answer.  Above all else, Ben was loved and will be greatly missed.
A Celebration of Ben's Life will be held on Friday, August 5th, 2022 at 1:00 p.m. in Moose Jaw Funeral Home.  Pastor Marvin Seaborg will officiate and interment will take place at Sunset Cemetery.  As an expression of sympathy, donations in Ben's name may be made to Epilepsy Canada, 3250 Bloor St W, Toronto, ON M8X 2X9.  Arrangements are entrusted to Moose Jaw Funeral Home, 268 Mulberry Lane.  Cara Ashworth – Intern Funeral Director 306-693-4550