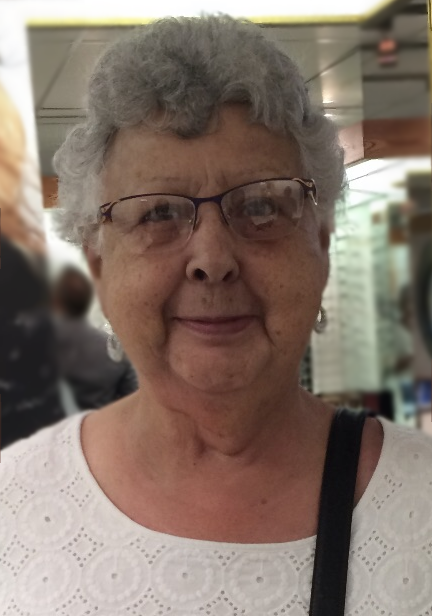 Marie Berthe Desruisseaux
Marie Berthe Desruisseaux (née: Courchesne), aged 82 years of Moose Jaw, SK passed away on Saturday, May 29th, 2021.  Marie was born in Drummondville, Quebec and moved to Saskatchewan with her husband and five children in 1973.  Although Marie never worked outside of the home, she worked continuously at home to provide everything her family required.  Mom's love extended beyond our family to all of our friends who knew her as "Mémère".  After her husband Pierre passed away in 2016, Marie moved to Chez Nous Senior Citizen Home.  The family would like to extend many heartfelt thanks and appreciation to all the staff at Chez Nous for the excellent care during the past four years.
Marie will be lovingly remembered by her children: Johanne Desruisseaux (Earl), Sylvain Desruisseaux (Leanne), Manon Desruisseaux, Nancy Desruisseaux (Mike), and Suzanne Ramage (Michael); grandchildren: Michelle, Krystal, Jordan, Natalie, Danielle, Dakota, Dawsyn, Cody, Wyatt, Jaycee, Houston, Kamree and Kylee; great-grandchildren: Rayne, Rowan, Jagger, Jorja, Ena, Eli, Estelle, Mila, Malik, Kadence and Zane.
In keeping with Marie's wishes, a Private Family Service will be held. Flowers are gratefully declined.  As an expression of sympathy, donations in Marie's name may be made to the Allan Blair Cancer Centre c/o Pasqua Hospital, 4101 Dewdney Ave, Regina, SK S4T 7T1.  Arrangements are entrusted to Moose Jaw Funeral Home, 268 Mulberry Lane.  Todd Sjoberg, Funeral Director 306-693-4550