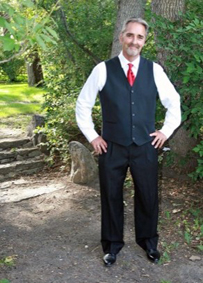 It is with great sadness that we announce the passing of our husband, father, brother (sibling and union), uncle and grandpa, Robert James Desjarlais on Wednesday, March 10th, 2021.  Bob (affectionately known as Bubbins) was born December 29th, 1954 in Qu'Appelle, Saskatchewan to Irene and Louis Desjarlais.  The 6th of 8 children, with 5 brothers and 2 sisters, Bob spoke fondly of his childhood in beautiful Fort Qu'Appelle.  He often reminisced about long days spent getting into all sorts of mischief with his siblings, as well as sharing his family's love for sports, recreation, hunting and music. 
In 1971, Bob met a young politician named Roy Romanow, whose perspectives on inequality and social justice ignited Bob's passion for worker's rights and changed the course of his life.
In 1973, Bob married Bev Nowoselsky and moved to Thompson, MB, where he spent 32 years working for INCO Ltd. (now Vale) and raising their three sons.  Bob was an active member of the New Democratic Party of Manitoba, including a time serving as the local president.  In 1994 Bob was elected as president of the Steelworkers Local 6166, a role in which he proudly served for many years.  This included representing INCO workers through difficult 1999 contract negotiations, seeing members through a lockout, and then rising to celebrate both the extension of Birchtree mine operations as well as wage and other improvements in the new contract.  He considered it a great honour to represent his union sisters and brothers.  Bob was also a loyal and dedicated member of the Nickel group, which was very meaningful to him. 
In 2011, Bob retired from Vale and moved to Moose Jaw, Saskatchewan with Christie and Addison.  Never one to rest on his laurels, Bob started a second career with SEIU-West, where he worked right up until his passing.
In 2015, Bob married his beloved Christie St. Martin.  His wife and children were the loves of his life.  Nothing made him happier than to wax on about his family and their achievements or milestones. 
We would be remiss not to mention Bob's passion for sports and recreation, particularly golf, pool, and curling.  If Bob ever "went missing", one of us would always ask "have you checked the course/rink?" depending on the season. 
Bob was predeceased by his father, Louis; mother, Irene; siblings: Ronnie, Gilbert and Albert; and his first wife, Beverly.  Left to share in his memory are his beloved wife, Christie; their daughter, Addison; Christie's brother, Theron; Bob's sons: Kris (Deanna), Steven (Michelle), and Patrick (Charlene); brothers, Brian (Gloria) and Clayton (Louise); sisters, Connie (Roland) and Joyce; eleven grandchildren; as well as numerous nieces and nephews. 
Bob will be remembered for his sense of humor (he even thought of himself as a funny guy), tall tales of sporting exploits, passion for justice and above all else, his deep abiding love for family and friends.  He brought willful determination to every facet of his life.
Due to Covid-19 restrictions, a Private Family Service will be held.  Friends and Family are invited to view the service virtually on Friday, March 19th, 2021 at 1:00 p.m. by going to www.moosejawfuneralhome.com/webcast/.  In lieu of flowers, donations in Bob's memory may be made to the Canadian Pulmonary Fibrosis Foundation, 47 Squire Baker's Lane, Markham, ON L3P 3G8 www.cpff.ca.  Arrangements are entrusted to Moose Jaw Funeral Home, 268 Mulberry Lane.  Michelle Ellis, Funeral Director 306-693-4550