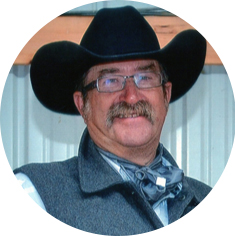 Donald Ernest Dean passed away peacefully in the early morning of Saturday, January 23rd, 2021 surrounded by his family.  Don was born May 26th, 1947 to Howard (Jock) and Gertrude (Winter) Dean, living his early years and attending school in Tugaske, SK.  He married Donna Marks in 1968 and they farmed and ranched in the Central Butte/Grainland area from 1972 to present.  
He was predeceased by his parents, Howard and Gertrude; in-laws, Sandy and Louise Marks; brothers, Vern and Gary; sister, Betty; and nephew, Christopher Erickson.  Don is survived by his wife, Donna; daughters, Michelle (Andy) Hauberg and Shannon (Dave) Schmitz; son, Mark (Bobie) Dean; grandchildren: Matt (Michelle Hauberg, Beth (Jared) Manz, Jordyn (Garrett) Brownlee, Karly, Kelsy and Skyler Schmitz, Lance, Bristol, Lennox and Brand Dean; great-grandchildren: Cheyanne, Colter and Bowden Hauberg, JC Manz, Britt, Gage and Jaytin Brownlee; sisters: Catherine (Steve) Chimko, Della Erickson (Scott), Heather Dean, and Marie Ann Dean; brother, Jim (Velda) Dean; sisters-in-law, Jean (Barrie) England and Iris Dean; brothers-in-law, Jim Marks (Sharon) and Lorne Erickson; as well as many nieces, nephews, aunts, uncles and cousins.
Don was a life-long rancher and farmer, and took great pride in his Summit Creek Angus Ranch, passing his love for agriculture onto his children and grandchildren.  
A Service and Interment will take place at a later date.  Arrangements are entrusted to Moose Jaw Funeral Home, 268 Mulberry Lane.  James Murdock, Funeral Director 306-693-4550