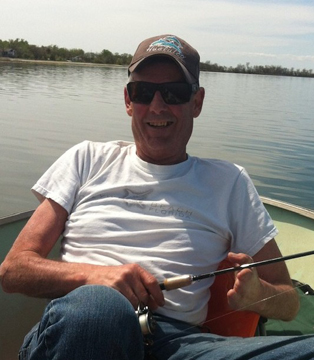 CLIVE RICHARD JAMES DAVIES
Clive Davies, born May 4th, 1949 in Cardiff, Wales, UK, decided to "check out" on Thursday, August 4th, 2022 at the Dr. F.H. Wigmore Regional Hospital in Moose Jaw, SK with his wife Naren by his side.  He had an open invitation to a party with some old friends and family who had "checked out" before him, and felt it was time to show up for the party.  He had a tough decision to make, knowing that it was a one way invite, no returning.
Clive's greatest love was his family: Naren, Rob (Roberta), C.J. (Les), Rhee (Aaron), Austin, Hope, Andy, Mason, Weston, and Carolee; as well as many other close family members, all of whom he cherished and loved.  He also loved his work family "the Boilermaker brothers" who will miss Clive's work ethic, patience, mentoring, and his great spirit.  He was so proud of his profession.
Clive's other loves were his dog, Jes and throughout his many good years: camping, fishing, hunting, trapping, gardening, and traveling with his family.  He made a mean spaghetti sauce, and was the chief pickerel fryer with his famous tartar sauce.  He was always game for an adventure and a good time.
Clive's family will treasure all the memories they made together and will take comfort in knowing he was greeted with open arms by friends and family who love him as much as we do.  
Clive chose not to have a funeral service and requests that "instead of flowers" he would hope that you would do an unexpected and unsolicited act of kindness in his memory for someone in need.  Arrangements are entrusted to Moose Jaw Funeral Home, 268 Mulberry Lane.  Michelle Ellis, Funeral Director 306-693-4550