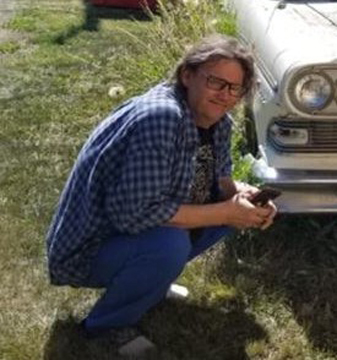 Ricky Donald Corbeil aged 64 years of Moose Jaw, Saskatchewan, passed away on Monday June 26th, 2023.  Ricky was born June 1st, 1958 in North Bay, Ontario to the late Donald Corbeil, and Margret Corbeil, and grew up in Callander.  He married Rose Mary Langevin and shared three children together: Nancy (Bruce) Thompson, Melanie (Kim) Tarr, and Bonnie.  Ricky worked on high steel projects for high rise buildings, often called crazy for the dizzying heights that he traversed with very large wrenches hanging from his belt to secure the steel beams.  Ricky worked as a home builder and other various construction work.  He genuinely loved a team effort on a build and the satisfaction of a job well done.  Ricky loved to travel and meet new people wherever work took him, and he was proud to say that he had worked all across Canada and told his children to experience as much of it as possible.  Ricky moved to Saskatchewan and loved living out on the prairies.  His children moved there and his wife joined later.
Ricky was an avid collector of various objects that had historic value, and interesting, rare collectables that he would research and travel to buy.  He also loved meeting the sellers and getting to know them and their stories, often making new connections wherever these travels brought him.  Ricky loved all through his life, talking about classic vehicles and he was almost always fixing some old truck or car that was an interesting make or model.  
Ricky enjoyed wandering through park trails with his grandchildren, most often he was with April (Loxton), Jesse (Loxton), Jade, Sophie, and Abel and their company was his greatest joy.  Ricky's other grandchildren are Ryan Tarr, Brandon (Teighan) (Gott) and Serena (Thompson), and great-grandchildren: Sage, Leon, Ivy (Meilleur), and Kylie.
He absolutely enjoyed all the little things in his life, such as spending his days in the coffee shop at Tim Hortons.  He would relax there with his usual small double double and make friends with the people around.  He watched movies with his grandchildren for his last few weeks and enjoyed basking in the sunlight with a cold iced tea.  He had love all around him from family and a few friends, his last few requests were to watch The Wizard of Oz and eat a banana split.  This doesn't seem like much to most people but to Ricky, this was the world to him.  He shall be missed and forever loved.
A Celebration of Ricky's Life will be held on Sunday July 16th, 2023 at 2:00 p.m. at the Amphitheatre in Crescent Part in Moose Jaw, SK.  Arrangements are entrusted to Moose Jaw Funeral Home, 268 Mulberry Lane.  Cara Ashworth Funeral Director 306-693-4550