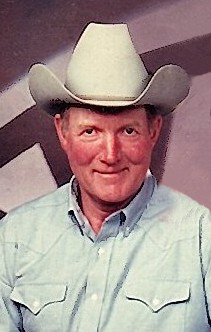 Leslie "Les" Joseph Cochrane
It is with sadness the family of Leslie "Les" Joseph Cochrane announce his passing on Sunday, December 23rd, 2021 at the age of 85 years.  Les was predeceased by his parents, Mel and Ethel (Winn); his wife of 62 years, Judith Rose (Crozier); son, David; granddaughter, Courtney; and nephew, Jason Andrews.  Les will be remembered by his sons, Gordon (Greta) and Wayne (Lesley): grandsons, Devon Cochrane and Douglas (Becky) McArthur; sister, Myrna (Mike) Andrews; brother, Murray (Judy) Cochrane; brothers-in-law, Allan Crozier and Jim (Jean) Crozier; as well as numerous nieces, nephews and cousins. 
Les was born May 10th, 1936 in Moose Jaw, SK.  He grew up in the rural areas surrounding Moose Jaw with many memories of riding his horse to school and looking after his and the teacher horse once there.  From this his love of ranching evolved and his life course of farming and ranching was set.  Dad met mom, a horse crazy girl from Tuxford, SK at a dance in Moose Jaw.  Their common interests drew them closer and they were married June 30th, 1956.  They moved to the farm west of Moose Jaw where they resided their entire lives, raising their family and devoting themselves to raising quality horses and livestock.  Horses raised on the ranch are still found in rodeo arenas around North America, in events such as team roping and barrel racing.  Les had a passion to see the growth of the cattle and equine industry and he served in many roles from organizer, to chairperson, to the much needed ground crew on multiple committees.  He was instrumental in starting the Saskatchewan Stakes and Futurity Horse Show, as well as the Saskatchewan 50/50 Horse Show and Sale, which both took place in Moose Jaw for many years.  Les also served as a member, director and president of the Moose Jaw Exhibition Co. over a several year span. 
Les was very family orientated, from his early days of stopping at Grandma Winn's to sample her baking on the way home from school, to summer BBQs, and most likely his and mom's favorite Christmas gatherings.  He was always happiest when everyone was around.  We will miss Dad's unwavering determination and strong will power that he showed daily on the ranch. 
A Celebration of Les' Life will be held at a later date. 
Flowers are gratefully declined. As an expression of sympathy, donations in Les' name may be made to the Children's Wish Foundation of Canada, 3602 Miller Ave, Saskatoon, SK S7P 0B1.  Arrangements are entrusted to Moose Jaw Funeral Home, 268 Mulberry Lane. Todd Sjoberg, Funeral Director 306-693-4550.