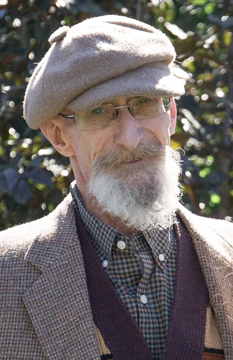 Ronald Henry Busch aged 79 years of Moose Jaw, SK, peacefully passed away the morning of Wednesday, June 14th, 2023 in the comfort of his son Kelly's home.  Ronald will be lovingly remembered by his two sons, Kelly (Delanna) Busch and Tom (Ronalda) Busch; grandchildren: Kayla (Mark), Vicki (Ty), Cassandra (Riley), Tj (Devyn), Kurtis, and Abby; great-grandchild, Adalie.  He will also be dearly missed by his numerous relatives, picking buddies, and friends.
He was predeceased by his loving wife Lynda.  In 1965 they took a spontaneous road trip to Coeur d'Alene to elope, with Lynda's brother Pat Shannon as their witness.  The couple were born in Moose Jaw and raised their two boys in Churchill Park.  Ronald will be remembered as an incredibly hard-working and intelligent man.  He helped pioneer the Non Destructive Examination trade and was one of the first and youngest people to ever get their Senior Industrial Radiography Ticket.  He went on to establish his own Non Destructive Examination business, which created endless job and life opportunities for his two sons, many life-long friends, and grandchildren.  Ronald had a brilliant mind.  He was an autodidact in every aspect of his life.  He always had a project on the go, many of which are left unfinished, but for those who knew him know they would have been completed with precision and perfection.  A few of his notable projects were creating revolutionary Examination Technologies, Astrodynamic Computer Programs, building a gyrocopter, constructing homes, and constructing musical instruments.
Ronald was also a musical genius.  He self taught himself to read music and play numerous instruments, his favourite being the banjo.  One of his favourite past times was getting together with his "picking buddies".  Friends and family will forever miss listening to Ronald play music.
We would like to send our sincerest thank you to Nurse Pat, Doctor K. Sanderson, the Moose Jaw Palliative Care team, and all their associated health care groups.  We greatly appreciate your love, patience, and care.
In keeping with Ronald's wishes, no Funeral Service will be held, however everyone is welcome to celebrate his life as they see fit.  Arrangements are entrusted to Moose Jaw Funeral Home, 268 Mulberry Lane.  Andrew Pratt Funeral Director 306-693-4550