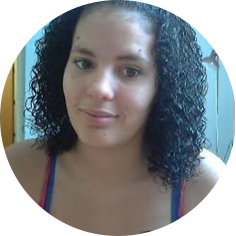 Cheyanne Catherine Lenora Burchill
It is with great sadness that we announce the unexpected loss of our beloved wife, daughter, granddaughter, sister, niece, and most importantly mother of 3, Cheyanne Catherine Lenora Burchill (née: Richards) on Friday, January 15th, 2021, just days before her 27th birthday.  Cheyanne was born in Saint John, New Brunswick on January 22nd, 1994 and currently resided in Moose Jaw, Saskatchewan.
She was predeceased by her maternal grandmother, Catherine Diane McCumber; great-grandmother, Norma Jean Budgell; great-grandfather and grandmother, David and Marg Mitchell; and paternal grandmother, Florence Peters.  
Cheyanne will be lovingly remembered by her surviving family: beloved husband, Charles Burchill; children: Brayden, Bailey and Bradley; parents: mother, Jessica Richards and Angel; mother and father-in-law, Nancy and Charlie Burchill, Joel; siblings: sister, Alicia (Matt) Guitard, brothers, Marcus (Tanner) Richards and Andrew (Chelsea) Richards; brother-in-law, Stephen Burchill; grandparents: Jean Lanteigne, Fred and Faye Lane, and Peter (Linda) Richards; aunts and uncles: Pamela (Chad) Klinger, Derick McCumber, Lolita (Larry) Cromwell, Lucrecia (Brent) Morgan, Mitchell (Paula) Richards, Kyle (Nancy) Richards, Tyrone Richards, Gavin Richards, Michael Lane, and Joey Lane; many great-aunts, uncles, cousins; as well as numerous other family members and friends.
Those who knew Cheyanne, even just a little, lost a shining light in their lives.  Cheyanne was a loving and compassionate person who loved to be silly.  She had the most beautiful smile that could light up a room.  Her stubborn, yet caring nature will forever be remembered.  The relationship she had with her family was something special and irreplaceable.  Cheyanne wanted nothing more for them than to have a wonderful life. 
Most of all, she loved and adored her children.  They were her whole world.  When she gazed into her children's faces, the pure joy radiating from her was so beautiful and wonderful to see.  We pray that her legacy remains through her children, for the rest of their lives.  She will be deeply missed by all who knew and loved her.
The family would also like to thank the medical staff of the Dr. F.H Wigmore Regional Hospital for all they did in the care of Cheyanne.
In respect to COVID-19 restrictions/mandates, as well as many who are unable to travel and/or attend, there will be no Funeral Service.  Rather, celebrate the good memories you have of Cheyanne.  Remember that life is fragile and short and should be lived to the fullest.  May her life be remembered by this Bible verse, Ephesians 4:32 "And be kind and compassionate to one another, forgiving one another, just as God forgave you in Christ".  In lieu of flowers, donations in Cheyanne's name may be made to the Cancer Foundation of Saskatchewan, 200-4545 Parliament Ave, Regina, SK S4W 0G3 or to an addictions charity of your choice.  
She Is Gone
You can shed tears that she is gone
Or you can smile because she has lived
You can close your eyes and pray that she will come back
Or you can open your eyes and see all that she has left
Your heart can be empty because you can't see her
Or you can be full of the love that you shared
You can turn your back on tomorrow and live yesterday
Or you can be happy for tomorrow because of yesterday
You can remember her and only that she is gone
Or you can cherish her memory and let it live on
You can cry and close your mind, be empty and turn your back
Or you can do what she would want:
smile, open your eyes, love and go on.
           ~David Harkins